Alberta latest province to halt cannabis vapes sales amid health concerns
Alberta halts sale of cannabis vaping devices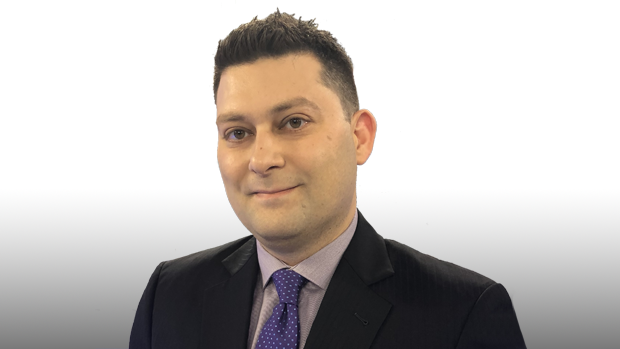 Alberta is suspending sales of cannabis vaping devices amid lingering concerns about their health effects, a move that would leave nearly half of the country's consumer market unable to purchase the newly-legal pot product.
Heather Holmen, a spokesperson for the Alberta Gaming, Liquor and Cannabis, the provincial agency responsible for regulating cannabis, said officials are still considering whether to allow the sale of cannabis vape products in the province, but didn't specify when it would begin to offer the product to consumers.
"As you have likely seen, there have been recent reports about the health effects of vaping," Holman told BNN Bloomberg in an email. "Some things being considered include public health impacts and reducing the illicit market. As a result, vape products will not be available in the initial launch of [edibles, extracts, and topicals] in Alberta."
Alberta now joins Quebec and Newfoundland and Labrador in suspending sales of vaping devices, the latest blow for the Canadian legal cannabis industry, which has already been hit by a series of setbacks over the past year. Those three provinces represent 45 per cent of total cannabis sales in the country, according to Statistics Canada. British Columbia recently slapped an additional 20 per cent tax on vape product sales in the province.
Sales of legal pot in Canada reached about $908 million in the first year of availability, according to StatsCan, a figure that underperformed expectations as logistical issues, a still-thriving illicit market, and regulatory barriers weighed on the sector.
However, the launch of next-generation cannabis-infused items was believed to be a much-needed boost to drive sales and introduce new consumers to the sector. Margins for cannabis edibles, extracts and topicals are roughly double what traditional flower is sold for, according to Raymond James.
Cannabis vapes are estimated to account for 20 per cent of the Canadian recreational market, the second-largest product segment behind dried flower which is expected to make up half of all legal pot sales, according to a report by Eight Capital on Thursday.
Not surprisingly, industry executives were disappointed Alberta would hold off on vape sales, notably in a province that holds the lion's share of retail outlets at the onset of when these Cannabis 2.0 products would be available for sale.
"I think that it's safe to say that we were shocked by the decision," said Tim Pellerin, general manager of Pax Labs Inc.'s Canadian business. Pax has signed supply deals with several Canadian cannabis producers such as Aphria Inc., Supreme Cannabis Company Inc., and Organigram Holdings Inc. to sell closed pod vape cartridges for the legal market.
"Alberta officials have now left 20 per cent of the Canadian market in the hands of illegal vape producers for an extended period," Pellerin said.
Hugo Alves, chief executive officer of Auxly Cannabis Group Inc., one of the first producers to ship vape devices to Canadian provinces, said that the company is already conducting emission testing on its vaping products to ensure those items are safe for consumption.
"We would obviously love to get our vape products in the Alberta market as soon as possible, but there are a lot of growing pains in this industry and this is another one," Alves told BNN Bloomberg in a phone interview. "We've gone above and beyond current regulatory standards for vapes so we're confident that we can address any regulatory concerns."
Health Canada told BNN Bloomberg in an email last month that, as of Nov. 28, it requested more information on vape products from 34 cannabis licensed producers to provide further details on the ingredients contained in those items.
The federal regulator also said two licensed producers' vape products were identified to be potentially non-compliant and may contain ethyl alcohol and medium-chain triglycerides, commonly found in coconut oil, as ingredients that are known to be harmful when consumed. Those producers told Health Canada they chose to not introduce these products to the market at this time voluntarily.
While Alberta's vape pause comes at a time when the supply of those products is already expected to be slow until summer 2020, the province's policy stance is also likely to drive consumers to the illicit market, which legal operators are already struggling to compete with.
"Providing customers the products they want at the prices they are prepared to pay is absolutely fundamental to being competitive with what is clearly a very efficient and very robust illegal market," said Trevor Fencott, chief executive officer of Fire & Flower Holdings Inc., which operates 25 retail stores in the province.
Cannabis Canada is BNN Bloomberg's in-depth series exploring the stunning formation of the entirely new — and controversial — Canadian recreational marijuana industry. Read more from the special series here and subscribe to our Cannabis Canada newsletter to have the latest marijuana news delivered directly to your inbox every day.