All-stock pot deals 'funny money going back and forth': Money manager
Companies overpaying for cannabis deals: Money manager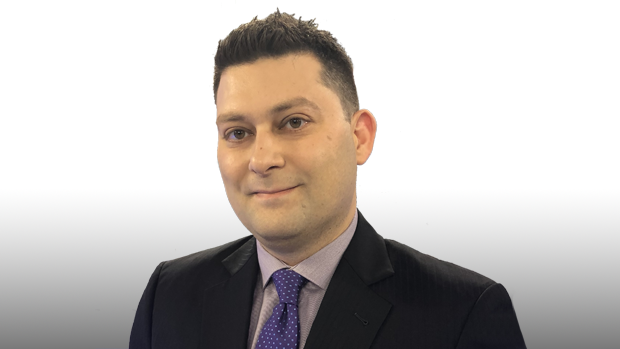 Companies are overpaying for mergers and acquisitions in the cannabis sector amid a flurry of "funny money" all-stock deals in the space, one Bay Street portfolio manager said.
"Since we believe that cannabis stocks are grossly overvalued, this is just paper of funny money being traded back and forth. You can offer whatever you want because it's not cash," Norman Levine, managing director with Portfolio Management Corp., told BNN Bloomberg's Paul Bagnell Thursday.
"I believe any deals that have been done with cash, companies have been grossly overpaying so they're trying to do these deals with stock. I wouldn't be in this sector at all so that taints how I feel about it, but it's just funny money going back and forth."
Levine's comments come a day after Aphria Inc. (APHA.TO) rejected a hostile takeover offer from Green Growth Brands Inc. Columbus, Ohio-based Green Growth offered 1.5714 of each of its shares for every one of Aphria's shares in an all-stock deal. Aphria Chairman Irwin Simon said in a statement on Wednesday the hostile takeover bid was significantly undervalued, inadequate and not in the interest of company's shareholders.
The Canadian pot producer added in a circular published to SEDAR that the Green Growth bid was offered at a 35 per cent discount to Aphria's share price as of Tuesday's close, compared to the 46 per cent premium offered to pot companies when an M&A or investment is made.
"Price is always a determiner of a lot of factors. On the other hand, if you're taking someone else's paper, is their paper better than yours?" Simon said in an interview with BNN Bloomberg's Catherine Murray and David George-Cosh on Wednesday. "There's a big difference between cash and someone else's paper."
Recent M&A transactions in the cannabis space have frequently been done in stock. In an analysis of M&A activity by BNN Bloomberg in November, 69 per cent of all deals in the pot sector in the first 11 months of 2018 where there was a change of control have been financed entirely with stock, according to data provided by Dealogic. Meanwhile, 30 per cent of transactions used a mix of cash and stock, while only one per cent of deals in the cannabis space have been funded entirely with cash.
The most recent acquisition in the pot space, in which Aleafia Health Inc. acquired Emblem Corp., was an all-stock deal worth $173 million. As well, some of the bigger pot deals made over the past year used stock as currency including Aurora Cannabis Inc.'s takeover of MedRelief Corp. for US$2.1 billion in May, the largest deal completed to date in the industry.
Cannabis Canada is BNN Bloomberg's in-depth series exploring the stunning formation of the entirely new – and controversial – Canadian recreational marijuana industry. Read more from the special series here and subscribe to our Cannabis Canada newsletter to have the latest marijuana news delivered directly to your inbox every day.