Amber Kanwar: Home Capital - but where is the fraud?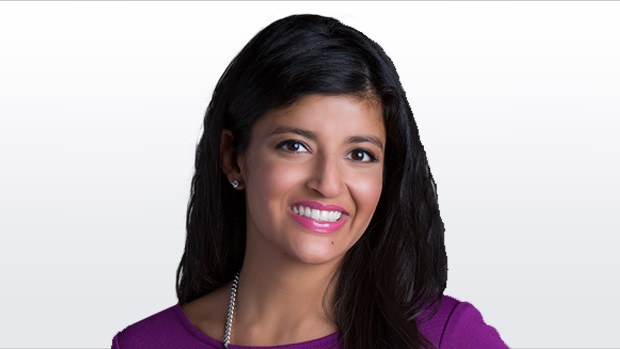 It's been an awful few weeks for Home Capital Group (HCG.TO).
In case you missed it, in the span of a month, the company has fired their CEO, was hit with an Ontario Securities Commission hearing notice, investors started yanking their deposits and the company had to take on a highly punitive line of credit that essentially wipes out earnings.The stock lost 80 per cent in value in the past month alone.
Amidst this carnage, there is a roaring chorus of cheers and self-adulation amongst a group of short-sellers who have been waiting for this moment. Most of the praise has been heaped on noted short-seller Marc Cohodes who has repeatedly proclaimed Home Capital a fraud.
There is just one problem, there is still no evidence of widespread and systemic fraud. Yes, there was a group of brokers that were fired because they failed to do adequate income verification for the loans they were granting. However, the OSC's investigation does not centre around whether Home Capital did this on purpose. They simply allege that Home Capital did not adequately disclose a material change to their business when it fired a group of brokers and that it misled investors about why there was a slowdown in their business as a result.
There is evidence that the company has bad judgement, poor disclosure and weak governance. Bad judgement is not disclosing the fired brokers earlier. Poor disclosure is pre-announcing better results when you know you are in the middle of a liquidity crisis. Weak governance is a board member silently resigning and then showing up as a lifeline to offer $2 billion loan to plug a hole in the company.
To a nervous investor, that is enough smoke to clear the room. But there is a difference between smoke and a smoking gun. Home Capital may be a fraud, but as it stands there is no evidence that is the case.
Does that mean you should run out and buy the stock? Most analysts say no. Of the 11 analysts who cover the company, only three rate the stock a "Buy," and one of those is a "Speculative Buy" – two analysts have their ratings "under review" One of those buy ratings, from Macquarie, came less than 24 hours after the stock dropped 60 per cent in one day. "As an operating company the fundamentals would support a materially higher valuation," wrote Jason Bilodeau, Macquarie analyst, in a note to clients.
Even Bilodeau, however, acknowledges the potential for Home Capital investors to lose their entire investment. "These outcomes remain uncertain and the risk of further loss of liquidity…or other pressures could…result in a more distressed situation and a lower realization for equity investors, including zero," he wrote.
Zero is certainly what short-seller Cohodes is betting on. Despite the absence of a smoking gun, Cohodes remains convinced there is more to come. "Numerous shoes are yet to and will drop," said Cohodes in an email to BNN, "and people will be outraged."​