Apple, Facebook are ripping up their Wall Street script
How tech giants are changing what they disclose to investors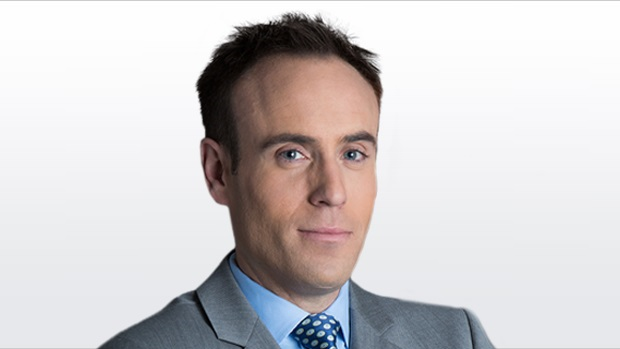 Times are changing in Silicon Valley. After a decade of explosive growth, Apple Inc. (AAPL.O) and Facebook Inc. (FB.O) are tinkering with the information they disclose about their businesses.
In recent weeks, both companies, along with Twitter Inc. (TWTR.N), have announced plans to stop sharing certain product metrics that Wall Street has come to rely on.
"The cynic would say growth is slowing across the board for all the big tech companies. All the numbers are slowing, so why would you want to share that?" Brent Thill, a technology analyst with Jefferies LLC, told BNN Bloomberg in a recent television interview.
In Apple's case, it will stop reporting iPhone, iPad and Macintosh unit sales, as it focuses instead on growing its services business, which is tied to the 1.3 billion connected devices in its ecosystem. "A unit of sale is less relevant today than it was in our past," Chief Financial Officer Luca Maestri told analysts on Apple's fourth-quarter earnings call on Nov. 1.
It's quite a turn for a company that has long embraced disclosing unit sales to highlight its remarkable growth.
Indeed, in September 2007 – the year the iPhone launched – Steve Jobs proudly announced the sale of Apple's one millionth iPhone. "One million iPhones in 74 days – it took almost two years to achieve this milestone with iPod," Jobs stated in a company press release at the time.
But after selling more than 1.5 billion iPhones, some industry observers say public disclosures of new iPhone sales no longer help the company. If anything, they work against the storyline Apple wants to share.
"The iPhone was probably the single most successful product in the history of technology … maybe in the history of anything. And eventually it was going to stop growing because you're going to run out of market," Roger McNamee, co-founder of venture capital firm Elevation Partners, told Bloomberg Television in an interview.
Facebook, meanwhile, is shifting away from sharing specific user numbers for each platform it owns, replacing them with what it calls "family metrics." The combined disclosure will lump its flagship product (which has more than 2.3 billion users) with Instagram, WhatsApp and Messenger. "We believe these numbers better reflect the size of our community and the fact that many people are using more than one of our services," CFO David Wehner said on Facebook's latest earnings call.
And yet, Facebook's specific user numbers were the centrepiece of its investor pitch in 2012, when the company went public. In fact, the first page of Facebook's IPO prospectus cites the company's monthly active users in big, bold font.
"We've worked with companies for 20 years in tech that have given metrics, only to pull them away," said Jefferies' analyst Thill. "Ultimately investors don't like it when you pull them away. But it centres you on what they see as the most important metric."
Take Twitter, for example, which has decided to stop sharing its number of monthly active users. That figure declined to 321 million users in Twitter's fourth quarter, compared to 330 million a year earlier. Some analysts believe the change will help Twitter shift comparisons away from Facebook and its 2.3 billion users. Instead, Twitter will disclose its daily users, a metric more commonly used by smaller rival Snapchat.
Ultimately, legal experts say there's nothing stopping Twitter, Facebook or Apple from changing their tune.
The U.S. Securities and Exchange Commission requires quarterly reporting of revenue and profit, but not specific disclosures on product or user numbers, says John Coffee, professor of law and director of the Center on Corporate Governance at Columbia Law School.
"Companies tend to disclose such data when they think it is in their interest to do so, and recently some have decided that it just produces unwanted volatility," Coffee told BNN Bloomberg in an email.
Of course, less information can invite more questions, so the onus will be on these tech giants to keep Wall Street plugged in. Otherwise, they risk having analysts reach their own conclusions about the metrics that companies choose not to share.