Asia emerging as new frontier for Canadian cannabis players
Asia emerging as new frontier for Canada's major pot players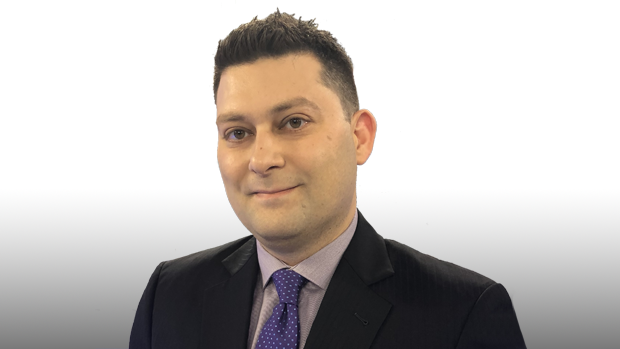 As cannabis companies eye expansion in European and South American markets, Asia is poised to be a new frontier for some major Canadian pot players.
Despite being the world's most populous continent, it is estimated that Asia's cannabis usage is about two per cent, or 85.5 million people, according to London-based cannabis data provider Prohibition Partners. However, several Asian countries are on the cusp of embracing medical cannabis and the continent could see its marijuana market grow to as much as US$5.8 billion by 2024, Prohibition Partners said in a recent report.
That's caught the attention of some Canadian cannabis players including Canopy Growth Corp. (WEED.TO), which is slowly building out a team to address a growing interest in establishing medical marijuana programs in several Asian countries including Thailand and Malaysia. Meanwhile, Aurora Cannabis Inc. (ACB.TO) is also looking into entering the region after setting up operations in Australia. Similarly, Aphria Inc. (APHA.TO) chose Australia as its pan-Asian hub and said in a recent statement the company is currently looking at opportunities in New Zealand and Thailand.
"Selfishly speaking, I think I'm in the greatest location in the world at the moment because I think people's mindsets are changing, said Ben Quirin, regional managing director of Canopy Growth's Australia and Asia-Pacific team, in an interview with BNN Bloomberg.
While cannabis has been embraced in North America, it still remains a highly-stigmatized in many Asian countries with harsh punishment for drug possession, cultivation, and trafficking. Malaysia, for example, has been historically recognized as having some of the most severe penalties worldwide for cannabis possession and usage.
While Asian nations are unlikely to be as accepting of recreational cannabis, they may be more likely to accept medicinal cannabis if it is supported with evidence-based research that it could help the continent's aging population as well as an unprecedented rise in healthcare costs. Thailand, Singapore, and China are all beginning to invest in research into medical cannabis applications, according to Prohibition Partners.
Canopy, which has about a dozen members enlisted on its Asia-Pacific team, is working with government partners on how to properly create a legal framework that would permit medical marijuana to be prescribed by doctors in those countries. In Thailand, for example, King Maha Vajiralongkorn signed a royal decree legalizing marijuana for medical use but regulations that would allow patients to get prescriptions aren't fully established yet.
"The one message I really bring to regulators when we speak of government is that we're not afraid of regulation," Quirin said. "If people are going to try this product for the first time, let's get them to find something that's being regulated, tested and it's safe."
Michael Singer, executive chairman of Aurora Cannabis, said the Canadian cannabis producer is exploring opportunities in the continent as the Asian market warms up to cannabis usage, either medically or recreationally.
"It's something we're paying attention too," Singer told BNN Bloomberg in a recent interview. "We're leveraging our relationships currently so once that market opens up we'll have the opportunity to enter that market as well."
China remains a unique outlier in the cannabis market as the country doesn't have a pathway to establishing a legal medical or recreational market, but it is growing a significant amount of hemp for CBD-related products that several Chinese companies export worldwide.
Prohibition Partners said in its report that China's Yunnan Academy of Agricultural Sciences has been promoting the cultivation of hemp for pharmaceutical use since 2016 and has developed a host of new cultivars with the goal of maximizing CBD yields. Hemp cultivation in China reached almost 82,000 acres and it exported 469,000 kilograms in 2017, according to the UN Food and Agriculture Organization.
Quirin said Canopy isn't likely to enter the Chinese market right now as the domestic market opportunity remains murky and there are questions about the quality of the CBD isolate the country is exporting.
"If we would import an ingredient from another jurisdiction, we would have to make sure that the quality standards and the testing that applies there meet our own standards," he said.
Cannabis Canada is BNN Bloomberg's in-depth series exploring the stunning formation of the entirely new – and controversial – Canadian recreational marijuana industry. Read more from the special series here and subscribe to our Cannabis Canada newsletter to have the latest marijuana news delivered directly to your inbox every day.