Aurora Cannabis replaces CEO, sees up to $1B in write-downs
Aurora sinks as CEO steps down, company confirms job cuts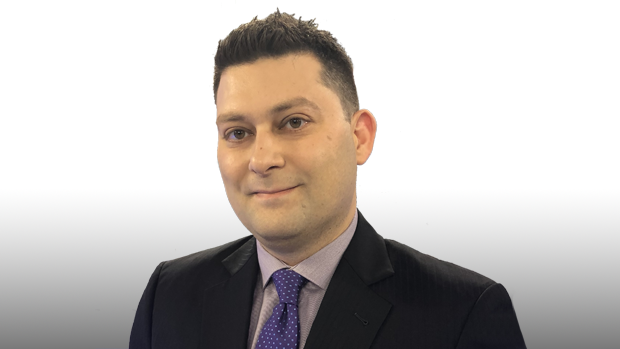 Aurora Cannabis Inc.'s Terry Booth is stepping down from his role as chief executive officer after seven years in the top job, the company announced Thursday.
Booth will be replaced by the Edmonton-based company's executive chairman, Michael Singer, on an interim basis. Booth will remain on the company's board in a strategic advisory role and plans to stand for re-election.
The change at the top comes as the pot giant looks to press the reset button following several quarters of disappointing sales and mounting losses.
Aurora also confirmed it will reduce its workforce by 500 staff, including 25 per cent of all corporate positions, a decision aimed at driving down costs as it looks to end a string of quarterly losses.
The layoffs are expected to bring spending on "selling, general and administrative" expenses to $40 million to $45 million per quarter, the company said. Separately, Aurora said it plans to reduce its capital expenditure spending to $100 million for the second half of fiscal 2020.
BNN Bloomberg reported on Wednesday Aurora planned to cut about 10 per cent of its approximate 3,400 staff.
"These are necessary steps that reflect a fundamental change in how we will operate the business going forward," Singer said in a statement.
In addition to the job cuts and executive moves, Aurora said it plans to cut spending on various information technology projects, sales and marketing initiatives, travel and entertainment and professional services which do not provide an immediate impact on its revenue.
In its release on Thursday, Aurora added it plans to take a write down of between $190 million to $225 million on certain intangible and property, plant and equipment and plans to write down $740 million to $775 million in goodwill. It has about $156 million left in cash, excluding $45 million of restricted cash as of Dec. 31.
Aurora will release its fiscal second-quarter results on Feb. 12, when analysts expect the company to report $79.2 million in revenue and adjusted negative earnings before interest, taxes, depreciation, and amortization (EBITDA) of $37.5 million, according to Bloomberg data. However, the company now expects to report between $50 million to $54 million in net revenue in the quarter, Aurora said Thursday.
In its prior quarter, Aurora reported $46.7 million in negative adjusted EBITDA and $75.2 million in revenue.
Aurora, like many of its Canadian cannabis peers, has faced pressure from weaker-than-expected sales, which analysts have often attributed to an illicit market that still commands the lion's share of total pot spending as well as a slow rollout of legal marijuana stores, primarily in Ontario.
Over the past year, Aurora's stock has tumbled more than 70 per cent as investors' enthusiasm about the cannabis sector dimmed. This came as producers failed to demonstrate a pathway toward profitability. Regulatory mishaps, stemming from a non-compliance disclosure by CannTrust Holdings Inc., also contributed to the fading enthusiasm.
Booth's departure from Aurora marks the end of a seven-year run as the company's CEO and co-founder. As one of the company's first investors, Booth helped turn Aurora from a small medical marijuana producer to a global pot giant with operations in more than 20 countries and the ability to grow tens of thousands of kilograms of legal pot.
However, as the Canadian pot industry begins to shift from a medically-focused space to the recreational market, management teams have been replaced by executives with years of experience in the consumer-packaged goods industry.
Aurora is just the latest company to announce a CEO departure, following similar moves by smaller peers including TerrAscend Corp., The Supreme Cannabis Company Inc. and Sundial Growers Inc. Other companies, such as Tilray Inc., have also recently announced similar-sized job cuts aimed at reducing outsized costs.
Cannabis Canada is BNN Bloomberg's in-depth series exploring the stunning formation of the entirely new — and controversial — Canadian recreational marijuana industry. Read more from the special series here and subscribe to our Cannabis Canada newsletter to have the latest marijuana news delivered directly to your inbox every day.