Aurora Cannabis sees boost in pot sales while trimming costs in Q3
Brian Acker discusses Aurora Cannabis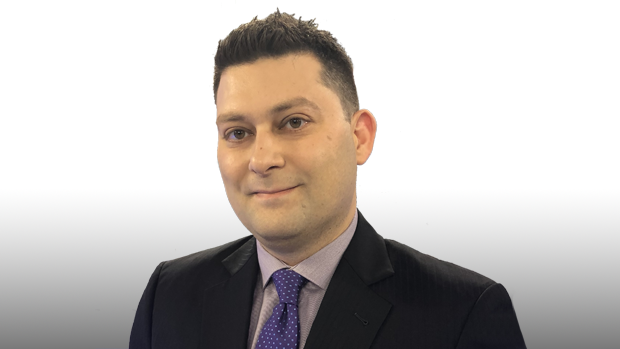 Aurora Cannabis Inc. reported mixed fiscal third-quarter results on Thursday, with cannabis sales beating analyst expectations while the company trimmed costs in a long-stated goal of becoming profitable by the end of the year.
The Edmonton-based company said it made $75.5 million in revenue in the three-month period ending Mar. 31, up 35 per cent from the prior quarter, while its adjusted earnings before interest, taxes, depreciation and amortization (EBITDA) came to a $50.9 million loss. Its net loss in the quarter came to $137.4 million in the quarter, an improvement from the $1.3 billion loss in the prior quarter.
Analysts expected Aurora to report $66.3 million in revenue in the quarter, according to Bloomberg data. The company was also expected to report a net loss of $75.9 million and an EBITDA loss of $38.3 million.
The company previously provided its forecast for the third quarter, saying domestic cannabis sales should be stable, with new "Cannabis 2.0" products accounting for roughly one-fifth of its recreational sales. Cannabis sales came to $69.6 million, an increase of 32 per cent from the prior quarter. It also took a $2.9-million write-down on cannabis product returns in the quarter, the company said.
Aurora also stated in its release that it has sold a greenhouse in Ontario as well as "non-core investment holdings," and reached an agreement to divest some of its subsidiaries, including its Canadian and European hemp businesses and its greenhouse design operations.
Aurora's latest results come several months after the company enacted a major strategic review of its operations in the aftermath of founder and former CEO Terry Booth's February resignation. The company also announced in March that it was cutting 500 positions and undertaking cost-cutting initiatives aimed at saving up to $45 million per quarter by the end of the year.
Since then, the company has bolstered some of its offerings to the Canadian legal cannabis market, including rolling out a value product that aims to compete with illicit-market pricing. It also completed a reverse stock split earlier this week where its outstanding shares were reduced by a 12-to-1 ratio.
Investors remain cautious about the company despite the stock split. Aurora shares have plunged more than 72 per cent since the beginning of the year. The Horizons Marijuana Life Sciences Index ETF has declined by about 31 per cent during that same period.
Some analysts have pointed to Aurora's debt and financing challenges, which may have been exacerbated under the COVID-19 pandemic. Aurora currently has about $230 million in cash on its balance sheet, and lowered its quarterly cash burn to about $143 million, from about $265 million in the prior three-month period. Its debt narrowed to $592.7 million from $644.8 million a year earlier.
"If the company can show improvement in cash burn and a credible path to positive EBITDA and break-even operating cash flow, we would expect the stock to rally," Cantor Fitzgerald analyst Pablo Zuanic said in a recent research report.
Cannabis Canada is BNN Bloomberg's in-depth series exploring the stunning formation of the entirely new – and controversial – Canadian recreational marijuana industry. Read more from the special series here and subscribe to our Cannabis Canada newsletter to have the latest marijuana news delivered directly to your inbox every day.