Big Tobacco already betting on vaping, pot amid Quebec appeal loss
Amanda Lang: Blaming Big Tobacco becomes hypocritical at some point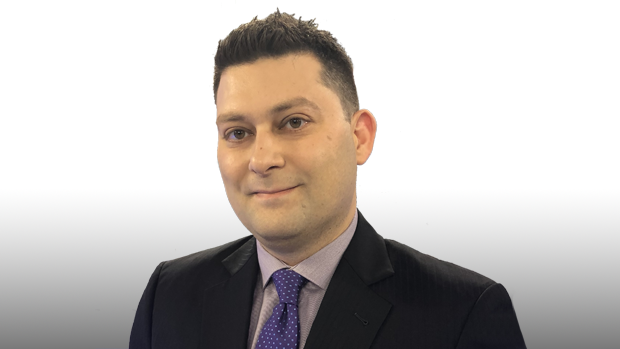 Big Tobacco isn't pledging its future on the lowly cigarette anymore.
On Friday, the Quebec Court of Appeal upheld a lower-court decision that ordered the Canadian subsidiaries of Japan Tobacco Inc., British American Tobacco Plc and Philip Morris International Inc. to pay about $17 billion in a class action lawsuit to smokers seeking damages for addiction and smoking-related diseases.
The case is likely headed to Canada's Supreme Court after two of the cigarette makers made it clear they're planning to appeal the ruling. The industry's future remains murky amid thousands of lawsuits filed in the U.S. and potential penalties from Canada's 10 provinces. To survive in a world rife with declining cigarette demand and tightened regulations, tobacco companies have been aiming to reduce their exposure to traditional cigarettes. That includes spending billions of dollars in recent years to research and market "reduced risk" products that use vapour rather than conventional cigarettes, as well as dipping into the burgeoning cannabis industry.
Here's a look at how some of the tobacco giants are making moves beyond cigarettes:
British American Tobacco
The London-based tobacco manufacturer outlined its "tobacco and beyond" plan in 2012 to focus on next-generation products that include vapour and tobacco heating products, as well as oral tobacco and nicotine goods. Along with the company's acquisition of Reynolds American Inc. in July 2017, BAT has invested approximately US$2.5 billion to expand its non-conventional cigarette portfolio, which included deals to buy the Vype vapour product and Glo, a tobacco-heating product. "Taken together with the growing revenue from our oral tobacco business, we fully expect that by 2030 a very significant percentage of group revenue will be generated by potentially reduced-risk products," the company said, adding it expects revenue from "potentially reduced-risk products" to reach £5 billion in the next few years. Reduced-risk products is an industry term used to describe nicotine-based products that don't involve combustion or smoke.
Philip Morris International
The New York-listed, Switzerland-operated tobacco giant announced a major shift in mid-2017 to focus on developing cigarette alternatives, including its IQOS device. The IQOS is described as a "heat not burn" product which delivers nicotine using a plug of ground tobacco that smokers say is as close to smoking as the real thing. The device is available in more than 40 markets globally, and the company says 6.6 million adult smokers around the world have switched over to the product from conventional cigarettes. But IQOS sales have struggled, notably in Japan, its biggest market, and Philip Morris' NYSE-listed shares have steadily declined by nearly 30 per cent since hitting a five-year high in June 2017. Meanwhile, Philip Morris CEO André Calantzopoulos, told the Financial Times last month the cannabis market remains too risky for the company to make any serious investments, citing the need for a better scientific understanding of the drug, as well as logistical and reputational risks.
Altria Group
After the company spun off Philip Morris in 2008, Altria has significantly expanded its investment into the smokeless tobacco space. The Richmond, VA-based company best known for its Marlboro brand of cigarettes acquired UST Inc. – owner of the Skoal moist snuff brand and the U.S.'s biggest producer of snuff and chewing tobacco – in 2009 for US$10.4 billion. It recently made a bigger splash after it acquired a 35-per-cent stake in e-cigarette maker Juul for US$12.8 billion in December, and invested $2.4 billion for a 45 per cent stake in Canadian cannabis producer Cronos Group Inc. Altria's investment in Juul positions the tobacco giant as a leader in the e-cigarette space, with Juul accounting for 75 per cent of the U.S. e-cigarette market. Its early foray into the cannabis market could also be well timed if the U.S. opts to further liberalize federal marijuana laws in the coming years.
Imperial Brands
The world's largest producer of cigars has made major investments in its "next generation product" division, which is represented by its various Blu vapour product offerings. Imperial's next-generation division took in £3.5 billion in revenue last year and its operating profit was 1.9 per cent higher than a year earlier. The company, owner of popular cigarette brands like Kool, Salem, and Winston, plans to invest £100 million in non-smokable products in the first half of 2019 and expects to be profitable by the end of the year. Imperial has also taken an early look at the cannabis market when its venture arm, Imperial Brands Ventures, participated in a Series A financing round last year in Oxford Cannabinoid Technologies, a firm licensed by the U.K. government to develop cannabis-based medicines.
Japan Tobacco
The Tokyo-based conglomerate rebranded its "emerging products" division to focus more on reduced-risk products. "We believe that RRP offers real benefits to consumers, society and for our business. It is, therefore, our duty to develop RRP with demonstrable risk reduction potential that satisfy consumer expectations," the company said on its website. The company offers two specific products in "T-Vapor," otherwise known as tobacco infused vapour, and E-Vapor categories, in several markets including Japan and the U.S. Japan Tobacco's vapour products make up about 10 per cent of the total "reduced-risk product" industry, according to company data.
Cannabis Canada is BNN Bloomberg's in-depth series exploring the stunning formation of the entirely new – and controversial – Canadian recreational marijuana industry. Read more from the special series here and subscribe to our Cannabis Canada newsletter to have the latest marijuana news delivered directly to your inbox every day.