Blockbuster stock surge surprises staff at last remaining Blockbuster store
If you're getting into the speculation trade, use your casino money: Kingsview's Paul Nolte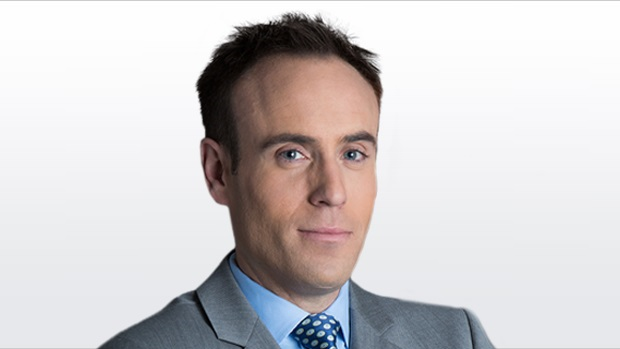 A Reddit-inspired retail rally in shares of the bankrupt video retailer Blockbuster has caught many by surprise — including the operators of the last remaining Blockbuster store.
"We had no idea," said Sandi Harding, general manager of the store in Bend, Ore., when informed of the stock's surge over the phone.
The buying frenzy was fueled by a group of investors who have gobbled up shares of all sorts of under-performers, including GameStop Corp. and BlackBerry Ltd.
"We heard about GameStop," Harding added.
"But nope, not Blockbuster," she laughed. "It sounds like nostalgia more than anything."
In fact, very few on Wall Street had recently paid any attention to what remains of Blockbuster's former parent company, which now trades as BB Liquidating Inc.
Blockbuster filed for bankruptcy in 2010 as competitors like Netflix Inc. eliminated the need for bricks-and-mortar video-rental stores.
While equity owners are typically left with nothing in a bankruptcy, the shares soared more than 750 per cent Tuesday and rose another 120 per cent Wednesday.
"I think that's fantastic," added Harding, who does not own any shares. "If it makes people smile when they see the stock rising, that's great. We could all use a smile right now."
Harding hasn't had time to pay attention to Wall Street, as she focuses on keeping the store up and running during the pandemic.
The 4,000-square-foot store has been renting videos since 1992, when it was known as Pacific Video. It was franchised in 2000, making this its 21st year as a Blockbuster.
Being a franchise, it had little involvement with the parent company's bankruptcy proceedings.
Harding, who has worked at the franchise for 17 years, said she has stepped up efforts to protect team members from COVID-19, including having staff tested.
A loyal community of video renters and online sales have helped the company navigate the financial stress of the pandemic.
"We have been very blessed," she added. "All of our efforts have paid off."