Bombardier launches new jet amid robust demand for private travel
Bombardier launches new jet amid robust demand for private travel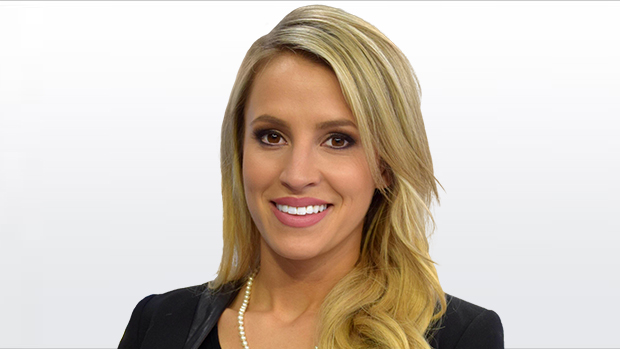 Bombardier Inc. on Monday unveiled its latest private jet offering, the Global 8000, as demand for private plane travel continues to soar despite economic handwringing and fallout from the war in Ukraine.
The aircraft, billed as "the world's fastest and longest-range purpose-built business jet," is scheduled to enter into service in 2025. It will compete with long-range models from Gulfstream Aerospace Corp. and France's Dassault Aviation S.A.
Demand for private planes surged during the COVID-19 pandemic as airlines slashed their schedules and affluent flyers grew wary of travelling on crowded commercial flights.
And despite a growing chorus warning of pending economic hardship and a virtual collapse in Russian demand, the global private jet market appears to be growing.
According to business jet consulting firm WingX, there were 247,688 privately-owned jet flights in the first 16 days in May, a 21 per cent increase in activity compared to the same period a year prior, and a 13 per cent increase compared to May 2019.
Private jet traffic in both Europe and North America continues to rise steadily, up seven per cent and two per cent respectively, in the week of May 9, compared to the week prior, WingX said.
To further illustrate growing demand, WingX noted 83 business jets arrived in Nice and Cannes on the eve of the Cannes Film Festival this year. In 2019, just 46 touched down in those cities, WingX said.
"There is no obvious sign of incipient slowdown in business aviation demand," the firm wrote in its May 19 newsletter.
Still, the war in Ukraine has prompted a dramatic drop-off in flights originating in Russia and parts of eastern Europe.
"Flights from Russia, Ukraine and Belarus into the European area have evaporated this month," according to WingX. "[There were] 365 arrivals through mid-May, down by 63 per cent compared to three years ago."
For Bombardier, now a pure-play business jet company after recently divesting its rail and passenger jet businesses, the market has opened an opportunity for it to capture more of the fastest-growing segment in private aviation.
"The market is moving increasingly to the ultra-premium market as the highest-growth rate in business jets," wrote Ernest Arvai, president of consulting firm AirInsight, in an email.
"Travel distances, particularly in Asia, require longer-range aircraft, those typically found at the top of the market."
These long-range aircraft also come with high price tags and among the industry's highest margins, he noted. The Global 8000 has a list price of US$78 million, according to Bombardier.
Bombardier's newly unveiled jet is also a bid to fend off growing competition from the likes of rivals Gulfstream and Dassault, both of which are developing ultra-long range models.
With the Global 8000 due to enter into service in three years, Scotiabank Analyst Konark Gupta said in a note Tuesday his concerns about Bombardier's eroding market share have been assuaged.
"This product upgrade significantly reduces the concern we once had about future competitive risk," he wrote.