Box office bomb: COVID-19's impact on the movie theatre business
Disney takes hit from virus impact on cruise and parks business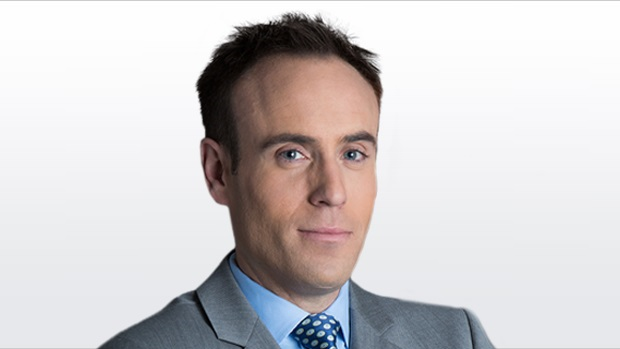 Hollywood came into the new year riding high, with the global entertainment market reaching US$100 billion in 2019 for the first time in history. Now, at best, it can only hope to limit the financial losses tied to the fallout from COVID-19.
Big movie release delays are coming fast and furious — quite literally. Universal's Fast 9 release has been pushed back a year due to coronavirus uncertainty. The move follows the stalled rollout of the new James Bond film No Time to Die. Sony's Peter Rabbit 2 and Paramount's Quiet Place 2 have also been pushed back.
According to Bloomberg Intelligence, the global impact on the theatre businesses is set to reach US$4 billion in a best case scenario, but that it could be as high as US$8 billion. One of the big wild cards is whether or not North American cinemas can stay open through the first half of the year.
Analysts at firms including JP Morgan raised doubts this week around that possibility and share prices of major operators such as AMC, Cinemark and IMAX have routinely been pounded in the markets.
U.K.-based Cineworld Group PLC, the world's second-biggest cinema operator, said Thursday the virus could put it at risk of breaching its lending covenants. As the company navigates unchartered waters, some industry experts have suggested it abandon its acquisition of Canada's Cineplex Inc., although Cineworld has said it remains committed to the deal.
Another big wild card is the Asian market, with lingering uncertainty on the timeline for re-opening cinemas in China.
"China's theatrical market has been devastated to the tune of US$2.25 billion in lost revenue and counting," Chris Fenton, a film executive and author of Feeding the Dragon, told BNN Bloomberg in an email.
"With Hollywood films roughly 35 per cent of the market, that's a loss of US$800 million in box office. Not only is it unclear when theatres will reopen again, but it's also widely assumed that Hollywood films won't see release dates until after the queue of local titles gets theirs."
Perhaps no player in entertainment is monitoring the uncertainty closer than The Walt Disney Co.
"We're all sobered by the concern that we feel for everyone affected by this global crisis," Disney Chairman Bob Iger told investors this week at the company's annual meeting in Raleigh, North Carolina.
"What we've demonstrated repeatedly is that we are incredibly resilient," added Iger, who recently handed the CEO reins to longtime company executive Bob Chapek.
Beyond the worries tied to box office attendance, Disney is dealing with the real-time impacts on its cruises and theme park operations. Its parks in Asia — Shanghai, Hong Kong and Tokyo— remain closed. The company is also moving to close theme parks in California, Florida and France, and will suspend new cruise departures starting Saturday. Bloomberg Intelligence estimates the impact on operating income to be roughly US$150 million each month.
"The bigger question is the spread to the United States," Bloomberg Intelligence media analyst Geetha Ranganathan told BNN Bloomberg in a television interview Wednesday.
Indeed, the lion's share of Disney's theme park revenue is generated at home, with parks in the U.S. representing nearly 80 per cent of its total theme park revenue.
If there is one bright spot for Hollywood, it's the continued consumer shift towards streaming services. All of the major industry players, including Disney, have bet billions on the transition, which should help to at least hedge some of the losses in other businesses.
"We're seeing this kind of cocooning effect," Ranganathan noted.
That said, investors so far have put more faith in streaming pure play stocks like Netflix Inc., as opposed to media giants with exposure outside the home.
"The market has correctly seen Netflix as insulated from COVID-19 concerns, as consumers resort to safe, at-home entertainment options," RBC Capital Markets analyst Mark Mahaney said this week in a research note.