Canada bets big on artificial intelligence with AI institute details expected this week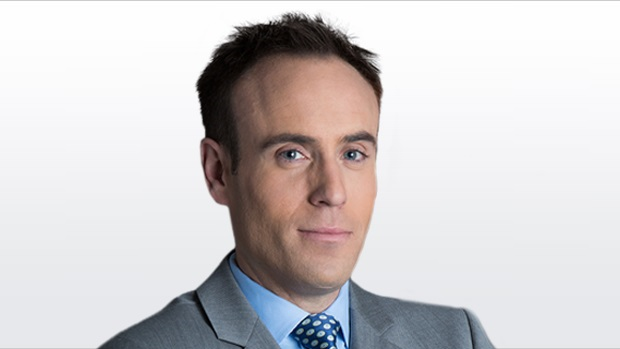 The federal government is poised to unveil a new artificial intelligence institute, marking a major coordinated effort intended to keep Canada at the forefront of AI research. An announcement regarding the institute, which will have strong ties to the University of Toronto, is expected as early this week, according to two sources with direct knowledge of the plan. Along with federal assistance, the institute will receive funding from Ontario's government as well as leading Canadian companies from a range of industries.
All told, the total financial commitment is expected to top $100 million, according to two sources familiar with the announcement. Along with driving more research in the area of AI, the funds are expected to help Canada retain high-priced talent to ensure AI startups succeed. In last week's federal budget, the government committed $125 million to create a Pan-Canadian Artificial Intelligence Strategy for AI-related research and talent. The spending will be administered through the Canadian Institute for Advanced Research (CIFAR), with a portion of those funds earmarked for the new institute tied to U of T.
In a press release last week, CIFAR President and CEO Alan Bernstein described Canada as a "pioneer in AI research."But while Canada has made a name for itself in the field, many of the country's leading academics have been pursued by leading tech companies like Google and Facebook.
"The University of Toronto has been an incredible source of AI talent, but many students are being poached away by leading Silicon Valley companies," said one source familiar with the institute who did not want to be named. "Creating a world class institute will help keep our leading talent in academia, while also encouraging commercialization. It will also help Canadian companies further tap into the power of AI."
Beyond the University of Toronto, the new institute is expected to have ties to other leading universities. Behind the scenes, former TD Bank CEO Ed Clark has been playing a key role in getting the institute off the ground. Clark is also a business advisor to the Ontario Premier Kathleen Wynne.
According to two sources with direct knowledge, the private sector funding will come from a number of leading companies from the banking, retail and airline industries. Having a range of companies involved as sponsors is by design, said one of the sources. The move is meant to ensure that multiple industries can benefit from the rapid changes being brought on by AI research. Several Canadian AI startups are also said to be involved with the institute as sponsors. One source with direct knowledge of the plans said the total financial commitments are still being finalized.
The institute's board of directors, which is expected to include Ed Clark, will likely include industry players with experience in scaling up startups. It is not expected to include government representatives or any of the large corporate sponsors.
The Globe and Mail previously reported the new organization will be called the Vector Institute. A source with direct knowledge said the organization is still finalizing the rights to that name, which is the brainchild of Geoffrey Hinton. Hinton, often described as the godfather of deep learning, helped put U of T's AI research on the map. His research team was previously purchased by Google and he now splits his time between Toronto and Silicon Valley. "Vector" is a term often referenced in deep learning.