Canada's pot czar says there's sufficient supply despite bumpy retail rollout
Supply woes continue to spoil Canada's legal cannabis debut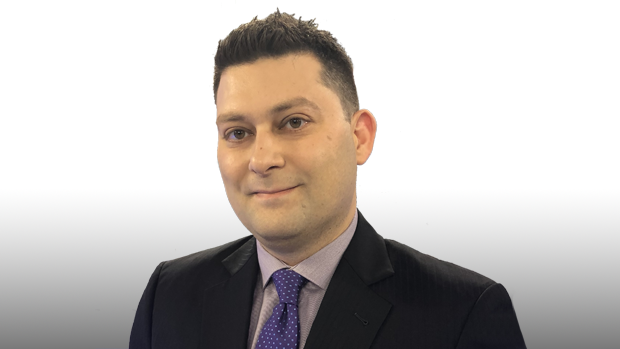 Bill Blair, the minister in charge of cannabis legalization in Canada, said Wednesday that there is "sufficient supply" to meet existing demand, despite many retailers attributing staff layoffs and store closures to an ongoing nationwide inventory shortage.
In a series of recent tweets, Blair, the Minister of Border Security and Organized Crime Reduction and former Toronto chief of police, pointed to Health Canada figures that showed there was nearly 18 times more supply than reported monthly sales in December.
Health Canada released statistics late Tuesday showing that there were 19,085 kilograms of dried cannabis ready for sale by the end of December, down four per cent from the prior month. Unfinished dried cannabis, which refers to any pot that is not packaged, labelled, and ready for sale, was reported to be at 109,236 kilograms, up 11 per cent from the prior month. Meanwhile, recreational cannabis sales volumes grew by just six per cent month-over-month, with growth in oil sales leading the way, up 14 per cent from November.
Despite the apparent availability of cannabis in Canada, retailers across the country have frequently spoken out on the ongoing supply issues that have led some stores to cut back on hours, staff and even close their doors for good.
On Tuesday, one of the six private cannabis retail stores in Newfoundland and Labrador said it would close its doors on Thursday, blaming the shop's decision to shut down on supply issues and only having access to a small group of suppliers. Business manager of Puff Puff Pass Head Shop, Tina Greening, told the Canadian Press its suppliers provided stores with a "small list" of what they were allowed to order and even dictated quantities on what they could get.
Meanwhile, New Brunswick's cannabis retailer said earlier this month it would lay off about 60 people from its provincial pot shops, with a spokesperson attributing part of the reason behind the staff reductions to supply shortages. In Quebec, the province's government-run stores are only open four days a week after being so overrun with demand that they ran out of cannabis.
Alberta said on Monday it would issue an additional 10 cannabis store licences after suspending retail applications in November, citing "a modest improvement in supply over the last few weeks."
The supply issues have also been the focus of Ontario's rollout of pot shops later this year, with the province's Finance Minister Vic Fedeli capping the initial launch of private cannabis stores at 25 and blaming the federal government for exacerbating the cannabis supply crunch by not licensing enough pot producers when it legalized recreational use of the drug in October.
Graeme Kreindler, a cannabis analyst at Eight Capital, said in a research note released on Wednesday the muted growth in sales issues was attributed to supply shortages as well as a lack of brick-and-mortar locations in the country.
"We expect available supply to increase in the second half of 2019 resulting in increased product availability and ultimately more storefront openings," he said.
Blair added in a subsequent tweet that "while some provinces are making considerable progress in offering adults a safer alternative to the illegal market, others still have much work to do to establish their wholesale and retail distribution systems and better protect Canadians."
George Robinson, CEO of RavenQuest BioMed Inc., said in a recent interview on BNN Bloomberg that Canada's supply issues can be attributed to licensed producers not growing as much pot as they originally hoped they could.
"There's a million kilograms [of cannabis] that we need right now for supply and we're only at 400,000 kilograms that are being produced," he said. "There's a lot more work still left to be done by the licensed producers to get their yield up to where we can meet demand."
Cowen and Co. cannabis analyst Vivien Azer said in a report released on Monday that Canada's online cannabis stores, which cover about 65 per cent of the country's population, had a 52.7 per cent "out-of-stock" rate for cannabis flower products as of Jan. 23, up from 43.1 per cent in late October and from about 49 per cent at the beginning of the year.
Cannabis Canada is BNN Bloomberg's in-depth series exploring the stunning formation of the entirely new – and controversial – Canadian recreational marijuana industry. Read more from the special series here and subscribe to our Cannabis Canada newsletter to have the latest marijuana news delivered directly to your inbox every day.