Canadian pot firms operating with 'one hand tied behind their back': Selfe
Canadian cannabis industry must find its way into U.S. market: Investment banker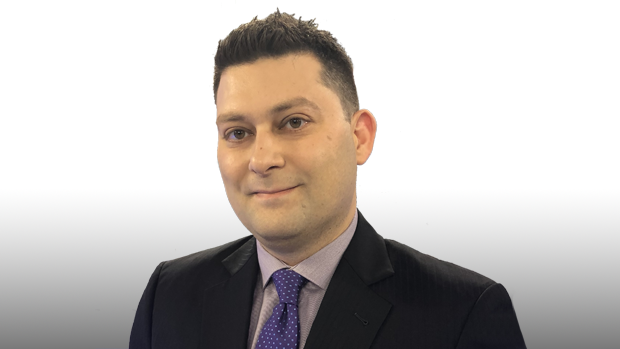 Despite being the first developed country to legalize cannabis, a lack of forward-thinking government policies has meant Canada's cannabis industry is operating with "one hand tied behind their back," according to a Bay Street investor who was an early supporter of the legal marijuana industry.
Neil Selfe, chief executive of Toronto-based Infor Financial Group, said the federal government has "done a disservice" to the sector, which now sees Canadian firms lagging behind their U.S. counterparts.
Since Infor's early investments in several cannabis companies including Canopy Growth Corp., it has been closely involved in some of the biggest M&A deals in the U.S. space, including Harvest Health and Recreation Inc.'s acquisition of closely-held Verano Holdings for US$850 million and Canopy's right to acquire Acreage Holdings Inc. for US$3.4 billion.
"We [legalized] it without a lot of forethought to capital allocation, to products, brands, and distribution," said Selfe in an interview Thursday with BNN Bloomberg.
"Today, we're way behind on virtually all of those areas. We're still waiting for legislation to say what products, what edibles are legal. In terms of marketing, it's almost a throwback to the '60s when you had to buy your liquor in brown paper bags. We have no marketing in Canada. And there's this patchwork from province to province on distribution.
"While we were first [to legalize cannabis], Canadians are now have one hand tied behind their back."
The Trudeau government has said cannabis-infused edibles, concentrates and other derivative-type products will be available no later than October, although Health Canada hasn't finalized regulations. Already, some industry proponents are pushing back on the proposed rules governing pot-infused beverages, arguing for less stringent marketing regulations that would allow companies to use terms related to alcoholic drinks, such as "wine."
Selfe noted that the majority of the biggest cannabis companies are now based in the U.S., a sudden shift from a few years ago when Canadian firms dominated the sector. Now, investors are focusing on the U.S. cannabis market as well as Europe, which Selfe described as the "next frontier."
"You're now seeing a focus on the very top licensed producers. It's very hard for junior companies to raise money in Canada … and the focus is in the U.S.," he said.
Selfe compared the early days of the cannabis industry to the wireless sector, where companies reported relatively smaller quarterly sales compared to their valuations. He added the pot space is actually more fast-moving compared to technology as it's more tangible for investors to understand.
That said, the so-called cannabis bubble is beginning to shrink down as investors turn their focus to the U.S. and other markets, Selfe said.
"We have seen a very frothy, bubble-type atmosphere in the past few years," Selfe said. "I think you're seeing a little bit of air coming out of the balloon."
Cannabis Canada is BNN Bloomberg's in-depth series exploring the stunning formation of the entirely new – and controversial – Canadian recreational marijuana industry. Read more from the special series here and subscribe to our Cannabis Canada newsletter to have the latest marijuana news delivered directly to your inbox every day.