Cannabis research firm cuts estimates on Canada pot market to US$5.2B by 2024
BDS Analytics cuts growth outlook for Canada's cannabis market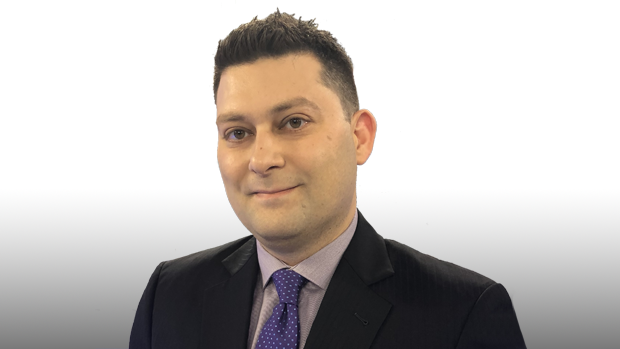 The future of Canada's cannabis industry may not be as rosy as once believed after one research firm cut their estimates for the outlook on the country's burgeoning pot market.
Cannabis industry research firm BDS Analytics said Canada's pot market is expected to grow to US$5.2 billion by 2024 up from US$569 million last year. While that growth reflects a relatively strong compound annual growth rate of about 44 per cent over the next five years, it also is shy of BDS's previous January forecast of the Canadian market of US$5.9 billion by 2022.
"Everybody was somewhat taken aback at how Canada hasn't exploded the same way it did in Colorado, Oregon, and California," said Tom Adams, managing director of BDS Analytics, who was a lead author of the report released on Tuesday.
"It's now a retail product and the medical market may have hid the real numbers for a while. The market changes entirely when you have recreational cannabis and it's just another consumer product ... But Canada's very cautious approach is likely to limit the revenue growth in the overall market."
Adams attributes the reduced forecast to limited physical retail distribution – notably in Ontario and British Columbia – as well as a complex supply chain, low availability of "non-flower" products and an increasingly active illicit market that continues to flourish in the country. He also cites more reliable data recently released from Statistics Canada and Health Canada that has improved the quality of the firm's latest forecast.
"Given the additional data from the first few months of this year, there was a better way to evaluate Canada compared to any of the U.S. markets we track," Adams said. "It helped us to really reevaluate our assumptions about the Canadian market."
Some of those issues are expected to abate over the next 18 months, alleviated in part by some efficiencies that could ease the flow of getting cannabis from seed to sale and helping to drive growth in Canada's recreational market to US$4.8 billion by 2024.
BDS Analytics's also notes that the high demand and low available supply dampened the Canadian recreational market over the past several months and is unlikely to fade anytime soon. Licensed Canadian pot growers are expected to produce 3 million kilograms annually by next year which should help alleviate that demand, Adams said.
Meanwhile, Canada's medical cannabis market is expected to decline from US$457 million in 2018 to US$381 million in 2024 as more patients obtain their marijuana from the legal recreational market rather than from a medical supplier.
"That's likely from some 'not-so-sick' folks that get their cannabis medically which we saw led to a complete evaporation of the medical category in California. There's some of that happening in Canada too," Adams said. He noted the medical market will remain active in Canada as more insurers adopt cannabis-friendly insurance plans.
Within Canada, Ontario, Alberta, British Columbia, and Quebec will account for nearly 85 per cent of the annual spending – or US$3.9 billion –in the Canadian cannabis market over the next five years, BDS Analytics said. Not surprisingly, Ontario is poised to be the country's largest cannabis market despite the slow roll-out of its retail sector, accounting for US$1.8 billion in total spending by 2024 – up significantly from the US$181 million spent last year.
British Columbia, the epicenter of the country's cannabis culture, ranks behind Ontario with an estimated US$703 million in additional spending over the next five years. Like Ontario, the B.C. market was also hampered by the limited launch of legal retail outlets across the province.