Oil giants are slashing dividends, and investors are taking it in stride
Husky slashes dividend 90% amid oil, virus woes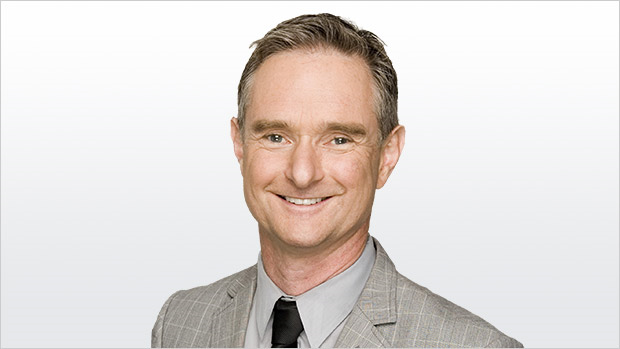 Oil and gas dividends look like an endangered species and shareholders may be becoming resigned to cuts or even total elimination of the payouts.
Investors in Husky Energy Inc. shrugged off news Wednesday that the refiner and producer, whose assets span Canada, the U.S. and Asia, is slashing its dividend 90 per cent to just five cents per year. Husky shares climbed as much as 13 per cent in early trading, although they've slid about 70 per cent in the past year, more than twice the TSX energy subgroup's decline.
Raymond James analyst Chris Cox, who rates Husky as underperform, had anticipated that the company, which posted an operating loss of almost $25 on every barrel of oil sands bitumen it pumped in the first quarter, was likely to scrap the dividend outright.
He said in a note to clients Wednesday that maintaining a small payment "should limit any forced selling from dividend funds."
The market's reaction to Husky's decision indicates that shareholders are becoming resigned to dividend eliminations or reductions. To wit: Cenovus Energy Inc. halted its dividend on April 2 and the stock jumped 24 per cent that day.
One of the biggest questions for investors right now is if or when the global energy supermajors will be forced to cut.
BP Plc has stuck by its payment so far, declaring a dividend of 10.5 cents U.S. on Tuesday (the depositary receipts listed in New York represent six of the British company's common shares so their current annual dividend rate is about $2.50).
Amid skepticism that BP can keep up the payout as cash flow dwindles, the yield on the company's stock has soared to about 10 per cent.
Mizuho analyst Paul Sankey said in a report that the "$2.2-billion quarterly dividend is clearly being paid from debt increases."
BP CEO Bernard Looney seems to be getting tired of talking about the safety of the payout.
Bloomberg News reports that after assuring investors that "the board reviews the dividend every quarter taking account of current circumstances and the outlook at the time," Looney was badgered by analysts on the earnings conference call as to how the payment can be maintained as debt climbs.
"I'm not going to go back over the dividend decision," the BP boss said. "I think we've made the basis for that clear."
Earnings are due Thursday from another global energy player, Royal Dutch Shell Plc, which has also seen the yield on its stock climb to about 10 per cent.
Analysts JPMorgan said in a note last week that the payouts from BP and Shell are in focus after another big European player, Equinor ASA, became the first major oil company to cut its dividend in the current oil market rout with a 67 per cent reduction.
JP Morgan analyst Christyan Malek told Bloomberg that oil majors have capacity to sustain dividends for a year to 18 months but may view the current crude collapse as a "get-out-of-jail card" to make a cut.