Dwayne Johnson dishes on WWE without Vince McMahon and his hopes for big beverage deals
Dwayne Johnson dishes on business ventures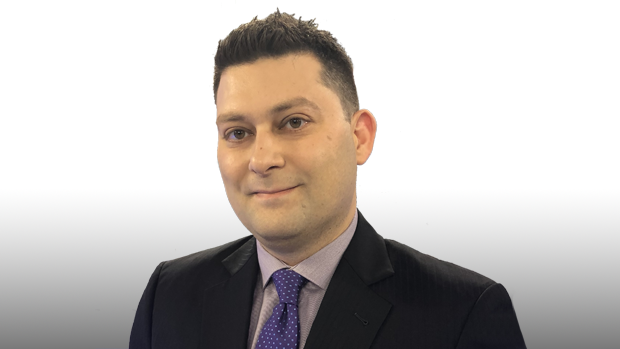 Dwayne Johnson, who parlayed a professional wrestling career into one of the world's most successful box office draws, says he believes that World Wrestling Entertainment Inc. could one day be sold to a large broadcaster following the company's former chairman's controversial departure.
WWE shares have soared on the New York Stock Exchange after Vince McMahon, the company's chief executive officer and chairman, stepped down in July amid media reports of alleged sexual misconduct and infidelity. McMahon's announcement that he was planning to retire at 77 years old marked the end of a six-decade-run as a promoter who took the professional wrestling business from dingy beer halls to a billion-dollar business that regularly sells out football stadiums and is broadcast in dozens of countries. In a later statement, WWE stated McMahon's daughter Stephanie and former talent agent Nick Khan would be appointed as co-CEOs. Since the management shakeup, several analysts have told their clients that the company is primed for a takeover.
"I've known Vince for a very, very long time and he's a businessman," said Johnson in an interview with BNN Bloomberg during a recent visit to Toronto to promote an upcoming film.
"I think the key if there were a sale of the WWE is to make sure that whoever acquires that brand in that property, you've got to love the wrestling business. Of course, you can love the asset, and you can love everything that comes with it, but you got to love the professional wrestling business … because if not, then you could kind of see the writing on the wall; four or five years down the road, what will happen?"
While the WWE has traditionally been known for staging live wrestling events and selling television rights to traditional broadcasters, its shares have climbed by more than one-third since it struck a five-year deal worth US$1 billion to license its streaming platform to NBCUniversal Media LLC in Jan. 2021. McMahon's abrupt exit, along with the ongoing demand from larger broadcasters for exclusive live programming, has resulted in persistent takeover speculation swirling around WWE, which as of the close of trading on Monday had a market capitalization of US$5.6 billion.
"We think WWE's current operational shakeup and market consideration related to the value of live content is optimal for an acquisition attempt," said Benchmark Company analyst Mike Hickey in an August research note.
Johnson demurred when asked if he would consider making a strategic investment in, or accept a director position with, the WWE – where he quickly became a household name, under the moniker of "The Rock," after making his debut in 1996.
"[WWE co-CEO] Nick [Khan] and I have talked about that, and we always enjoy that over a bottle of Teremana [Johnson's tequila brand]," Johnson said. "I love the wrestling business. I grew up in it. My grandfather [and] my dad started here in Canada, where [his father] was born. So, I'm not quite too sure if a board seat is in my future, but possibly other things are in my future, for sure."
A representative from the WWE wasn't immediately available to comment on whether the company would entertain a takeover.
Johnson was in Toronto last week to promote his upcoming movie "Black Adam" as well as the launch of his Zoa energy drink into the Canadian market. The zero-sugar beverage is the newest business venture that Johnson is juggling, in addition to the Teremana tequila brand, his clothing brand partnership with Under Armour Inc., and the re-launch of the XFL professional football league.
That empire has reportedly pushed Johnson's net worth to nearly US$300 million, according to a recent tally by Forbes, although a 2021 Vanity Fair profile suggested the rising valuations of his various businesses may have propelled the actor to come close to billionaire status.
It's a far cry from his early twenties when he was cut by the CFL's Calgary Stampeders in 1995 and was left with $7 to his name – a fact used as inspiration for the name of his production company, Seven Bucks Productions.
Those CFL ties remain strong as Johnson approached the league last year to partner with the XFL ahead of its re-launch, including what he described in the interview as "deep-dive discussions" with Canadian businessman Larry Tanenbaum, who holds a 25 per cent stake in Maple Leaf Sports & Entertainment Ltd. (MLSE), which owns the Toronto Argonauts. (BCE Inc., which owns BNN Bloomberg through its Bell Media division, holds a 28 per cent stake in MLSE.)
"We were all in alliance at that time (in 2021) for some sort of partnership between the XFL and the CFL in the spirit of growing the game because we all love the game of football," Johnson said. "We got down the line and eventually those conversations started to stall. We all agreed: respectfully, let's put the pencils down [and] wish each other the best of luck."
In a July 2021 statement, CFL Commissioner Randy Ambrosie publicly acknowledged the XFL talks fizzled out but didn't slam the door shut. "While we remain open to finding new ways to work together in the future, we and our XFL counterparts have jointly decided to not pursue any formal arrangements at this time," he said.
Johnson's beverage ventures appear to be his main entrepreneurial focus these days. The Zoa and Teremana brands are featured prominently across his various social channels, which include 341 million Instagram followers. Johnson said total sales for the privately-held Zoa have climbed above the US$100 million mark since it was launched in the U.S. last year, and has grown its distribution to more than 100,000 stores before making its initial international foray in Canada this month. Meanwhile, Teremana has evolved from a small craft tequila brand to more than doubling its sales volume to 640,000 nine-litre cases in 2021, according to a January tweet from Johnson, and later securing an investment from German spirits company Mast-Jägermeister in February. Terms of the investment were not disclosed.
Johnson said that the long-term goal is to see the Zoa and Teremana brands attract lucrative takeover deals, similar to how Diageo Plc acquired a pair of celebrity-backed drink brands: George Clooney's Casamigos Tequila for roughly US$1 billion and Ryan Reynolds' Aviation American Gin in 2020 for US$610 million. He recognizes there's a long road before a takeover happens.
"We do look down the road five years, 10 years, 15 years," Johnson said. "I think you have to because it takes a lot of time to get brands like this up on their feet. I will tell you that one of our goals with Teremana is not only to continue to grow internationally, but like with any brand … the goal is eventually for it to find its way out into of the world and not have me so attached to it. Same thing with Zoa."