Edward Rogers' case to turf Natale doesn't tell the whole story
Rogers family feud isn't good orthodox corporate governance: Institute of Corporate Directors CEO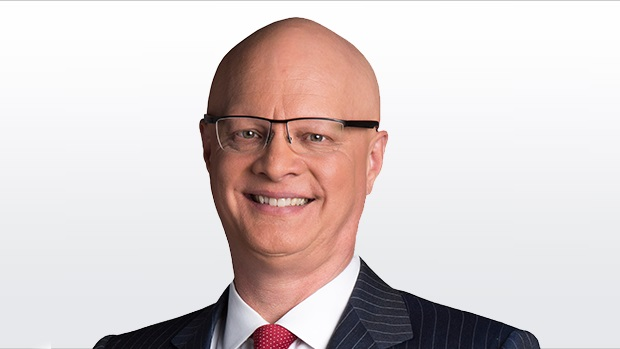 "Room for improvement" is how Edward Rogers phrased it on Oct. 18, when he made his first public comment since he tried to oust Joe Natale, the chief executive officer of Rogers Communications Inc. (RCI), in late September.
He was speaking about the performance of the company his late father, Ted Rogers, founded and he purports to lead today: Rogers Communications. As everyone knows by now, he wants Natale out.
Mr. Rogers, of course, leads one of two groups of directors claiming to be the only legitimate board of directors overseeing the company. The other group, which includes two of his sisters and his mother, strongly disagrees. The Supreme Court of British Columbia is being asked to rule on the dispute that has riveted investors and sent the company's shares diving to the lowest level since March. The court will hear the case on Nov. 1.
But what about Natale and his performance as the top executive at Rogers? It's a question that lies at the centre of the chaos.
Recently released court documents show just how unhappy Mr. Rogers has been with the performance of Natale, a telecom executive regarded for years as a star by many industry watchers.
"I have grown increasingly concerned with Mr. Natale's performance over the last two years," said Mr. Rogers in an affidavit filed to the court in B.C. "While Mr. Natale has received some positive reviews, RCI has continued to lag behind its two main competitors, Bell and Telus, the company has missed its budgets the previous two years, and its share price has stagnated." (BNN Bloomberg is owned by Bell Media, a unit of BCE Inc., which also owns Bell Canada.)
Mr. Rogers said in the affidavit that he convinced a majority of the Rogers board of directors on Sept. 24 that Natale should be let go and replaced by then-Chief Financial Officer Tony Staffieri. But two days later, some board members changed their minds, wanting to keep Natale in the top job – touching off the crisis now enveloping the company. It should be noted that in a statement issued late Tuesday, John MacDonald – who Rogers Communications claims is the company's rightful chair – said that "at no time did the majority of the board vote to remove Joe Natale as CEO of Rogers Communications."
One director who changed her mind was Edward Rogers' mother, Loretta Rogers. She said this week he misled her and put words in her mouth. When she took a closer look at the job Natale has done, she became convinced he should stay.

WHO'S RIGHT?
When Natale began in the job in April 2017, one of his chief goals was to slash churn in Rogers' wireless business. That's the proportion of wireless customers who quit the company to get their cellular service somewhere else.
On that score, he has delivered.
Postpaid wireless churn was 1.23 per cent during the full year of 2016. During the first three months of 2021, churn was 0.88 per cent.
But, in his affidavit, Edward Rogers laid out a series of charts and statistics which he claims prove the company has underperformed in the Natale era. Some examples:
Rogers shares have underperformed those of BCE and Telus Corp. during Natale's tenure, and that trend is worsening (Mr. Rogers' figures do not include Rogers' share price declines since the governance feud broke out.)
In both its wireless and cable businesses, Rogers has lagged BCE and Telus in adding new customers.
Scores on customer service and satisfaction are lower at Rogers than at the other two.
The quality of Rogers wireless network is not up to those at BCE and Telus.
Norman Levine of Portfolio Management Corporation doesn't buy the argument that Natale can be blamed for Rogers' underperformance. He said Rogers has traded at a discount to BCE and Telus for years, and he thinks that's attributable mainly to concerns over the family-controlled governance structure.
"Joe Natale came in to clean up the mess that Guy Laurence - hired by Edward – made," Levine said in an interview, referring to the chief executive who preceded Natale at Rogers. "You can't change and turn around things overnight."
Levine also said the COVID-19 pandemic has hurt Rogers more than its peers – and the pandemic can hardly be laid on the desk of Joe Natale.
"Rogers earns a disproportionate amount of its revenue from (wireless) roaming fees [compared to] its competitors, so its results would naturally lag because of that," Levine said, referring to the near disappearance of roaming fees for all the telcos at the worst of the pandemic.
As the pandemic finally eases, there are signs the company Natale leads may be gaining important momentum. The company's most recent quarterly results included the addition of 175,000 new postpaid wireless subscribers, a blockbuster number – the highest in 13 years for Rogers – that BCE and Telus will be hard pressed to match. BCE reports its third-quarter results on Nov. 4, followed by Telus on Nov. 8.
And, as for the lagging Rogers share price, the recent plunge in the company's stock has stripped $1.34 billion in market value from the company in the five trading days since Mr. Rogers announced he would seek to upend the board of directors by dumping and replacing five of its members.
That evaporating value has little to do with Natale and everything to do with the company's governance, which the investing public now sees as reliant on the unpredictable whims of one man: Edward Rogers.