Facebook hits US$50B revenue milestone despite privacy scandals
Facebook tops estimates in Q4, hits US$50B revenue milestone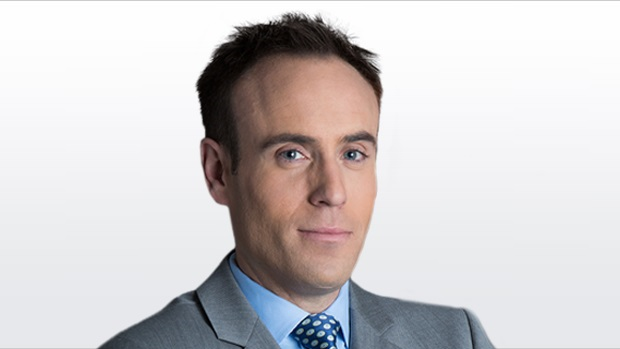 Facebook Inc. (FB.O) has reached another milestone: US$50 billion in annual revenue.
While the social media giant was plagued by privacy scandals throughout 2018, marketers continued to ramp up spending on Facebook ads.
"It still dominates and gains a ton of money from the digital advertising world," Joel Kulina, head of technology and media trading at Wedbush Securities, told BNN Bloomberg in a recent television interview.
Facebook - which ended the year with US$55 billion in revenue - now finds itself in the top 15 per cent of revenue-generating companies within the S&P 500. Not bad for a company that's just 15 years old and only cracked a billion dollars in annual revenue for the first time in 2010.
Much of that sales growth is tied to advertising, which makes up more than 98 per cent of Facebook's revenue. Advertisers are routinely drawn to Facebook's massive reach (more than two billion users worldwide) and its not-so-secret targeted ad strategy.
"Users that post are not the customers. The people who pay are the customers. Those are advertisers and they want to know a lot about you," Kim Forrest, partner, vice-president and senior portfolio manager at Fort Pitt Capital Group, told BNN Bloomberg in a television interview.
Targeted ads aren't just an effective approach for some established companies. They've become a way of life for many startups that are desperate to scale their businesses.
"The playbook right now in building an e-commerce company is you typically get to $10 million to $20 million in sales by just spending on digital ads on Facebook," venture capitalist and Clearbanc co-founder Michele Romanow told BNN Bloomberg in a television interview. Clearbanc helps the companies it invests in to more effectively advertise on platforms such as Facebook.
All that said, Facebook CEO Mark Zuckerberg is well aware of the fact that his advertising empire has come under regulatory scrutiny. Facebook's stock has lost roughly a third of its value since peaking last July, with much of that selling pressure tied to its recent privacy woes.
Ahead of the company's results, Zuckerberg wrote an op-ed in the Wall Street Journal defending the company's targeted ads. "People assume we do things that we don't do. For example, we don't sell people's data, even though it's often reported that we do."
But Facebook does collect data on its users, which helps fuel its targeted ad business. And regulators may further pressure the company to better disclose how it collects that information.
For example, a recent survey by Pew Research found that 74 per cent of Facebook's adult users in the U.S. were unaware of Facebook's ad preferences page, which compiles interests based on information users have shared with the company.
"We think the regulatory burden on Facebook is going to get heavier and heavier. And at some point in 2019, that's going to give a big hit to the company," Cyrus Mewawalla, head of thematic research at GlobalData, told BNN Bloomberg in a television interview.
The Washington Post, for example, recently reported the Federal Trade Commission is considering a "record-setting fine" against Facebook for allegedly failing to protect users' data.
"I don't care about fines. That's a one-time event. What I care about is the agreement regulators and Facebook come up with and what it does to their revenue stream, which is advertising," said Fort Pitt Capital's Forrest.
Facebook is increasingly looking to other parts of its empire for revenue opportunities. Those include the messaging app WhatsApp, which Facebook acquired in 2014 for US$19 billion, and, of course, Instagram, which Facebook bought in 2012 for US$1 billion.
Since that acquisition, Instagram's user base has grown from 30 million users to more than a billion. Last year, analysts at Bloomberg Intelligence estimated Instagram is worth more than US$100 billion. And according to digital ad tech platform Kenshoo, advertising spending on Instagram more than doubled in the fourth quarter, compared to the previous year.
"They are trying to monetize and tinker with Instagram to offset a decline in their core business," said Wedbush's Kulina, who recommends investors buy Twitter's stock and short Facebook shares. "I think it's going to be a long path ahead."