Freshii said to file for IPO as early as mid-December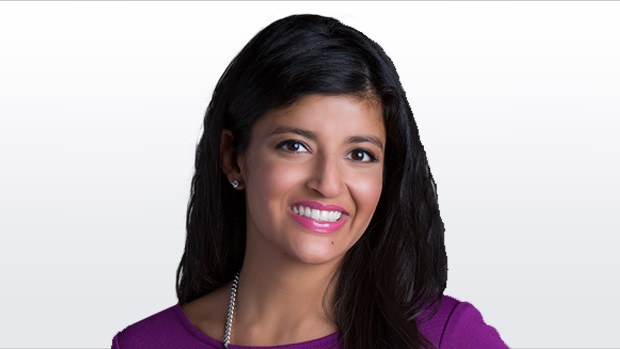 Freshii is getting ready to go public as early as the new year, sources familiar with the matter told BNN.
The healthy fast-food chain is hoping to raise between $75-$100 million, according to one person with knowledge of the process, but the amount is subject to investor appetite. CIBC, RBC and Jefferies are co-leading the deal that could be the first Canadian initial public offering of 2017.
Freshii, CIBC and RBC had no comment when reached by BNN. Jefferies did not return requests for comment.
The IPO is going to be a Canadian-only offering, say the sources, and the filing could come as early as mid-December.
Investor appetite for consumer-focused companies is growing. Canadian fashion retailer Aritzia was a strong test of that appetite. Its offering was 10 times oversubscribed and raised $400 million – making it the biggest IPO on the TSX in 2016.
Freshii founder and CEO Matthew Corrin told BNN in August that he was closely watching Aritzia's IPO. "[Aritzia is] a great Canadian consumer brand we admire and we'll be watching closely," Corrin said in an emailed statement at the time. Shares of Aritzia have risen 7.5 per cent since going public.
Corrin founded Freshii in 2005 with its first restaurant in Toronto. The company's first international expansion was in Chicago in 2008. Today the franchise-based company has 300 restaurants and is in 20 countries. In 2015, Corrin said 60 per cent of the company's growth was coming from the United States.
Freshii has attracted several private investors over the past couple of years including Fidelity Investments and Klass Capital, a Toronto-based venture capital firm.
Corrin has been vocal about his ambitions for growing the company. He once wrote an open letter to McDonald's imploring the company to co-brand with Freshii to help improve the fast-food giant's sputtering sales and profit.
Corrin has likened Freshii to other global giants. "We are the Zara of healthy fast-food," he said in an interview with BNN in 2015, referring to the fast-casual apparel chain that's owned by Spanish conglomerate Inditex.
Corrin said the company introduces new menu items every 70 days to keep up with emerging trends. Customers can choose from an array of healthy meals, including the spinach and kale-laden Metaboost to a Superfood soup featuring quinoa, kale and broccoli.
"I think there is a strong appetite for any IPO in Canada that is not in resources or financials," said Alex Lane, portfolio manager at Dynamic Funds, in an email to BNN. "There has been a dearth of IPOs lately so new product would be welcome if priced appropriately."