Hesitant 2018 federal budget sets lofty goals, but light on spending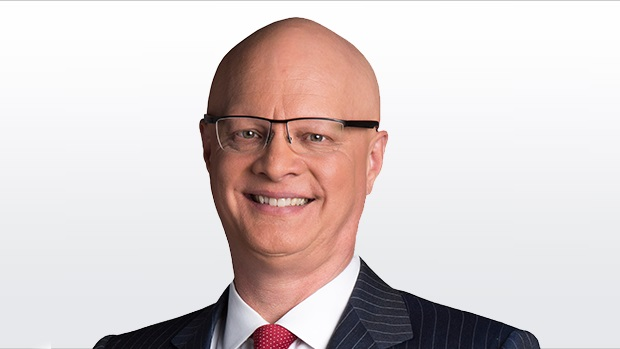 Three years into its mandate, the federal government has presented Canadians with a budget perhaps best described as "hesitant" – one that sets lofty ambitions for gender equity, support for the marginally employed and reconciliation with First Nations, but falls short of game-changing spending commitments on those goals.
Budget 2018 also paints a confident picture of Canada's near-term economic future, relying on forecasts that do not include a recession in this country over the next five years. The federal government's debt as a proportion of gross domestic product is forecast to decline steadily over that period. So is the annual budget deficit as measured against GDP. Both measures are already lower than the average for G7 economies.
The government says the budget deficit this fiscal year will come in at $18.1 billion, a figure that includes $3 billion of "worst-case scenario" assumptions on economic risks. As a percentage of GDP, the federal deficit is expected to fall from the current 0.8 per cent to 0.5 per cent over the next five years. Economists say those numbers are more than enough to maintain a triple-A credit rating.
The government's accumulated debt as a percentage of GDP now stands at 30.1 per cent - the lowest in the G7 – and is forecast to decline to 28.4 per cent by fiscal year 2022-23.
The big themes in the budget are gender equity in the workforce, improved living conditions for First Nations peoples and stronger support for science and innovation.
There is significant spending aimed at science and innovation, with major sums of money going to scientific granting councils, industrial research organizations and groups focused on technology acceleration. Economists say it is this spending that is most targeted to boosting long-term economic growth.
A total of $4.1 billion is devoted to spending on improving living conditions in First Nations communities, in areas like the safety of indigenous children, First Nations housing, safe drinking water and support for survivors of residential schools.
Are you more or less confident about Canada's economic outlook after the budget?
The government's goal of bringing more women into the workforce will likely dominate headlines, but action toward that goal is in fact modest. The most tangible measure is aimed at couples of newborn children who agree to share parental leave. Ottawa will give those parents up to eight weeks of additional leave.
These "take it or leave it" new weeks would stretch out the total duration of parental leave and – the government hopes – give new mothers greater flexibility to return to the workforce. The five or eight week options depend on how much of their past year's income a couple chooses to base their benefits upon – 40 weeks at 55 per cent of earnings, or 69 weeks at just 33 per cent of earnings.
Otherwise, the government's action on gender equity seems soft. There is no additional spending planned on early learning and day care (although the government's 2017 budget devoted $7.5 billion over 11 years to those areas). Instead, Budget 2018 includes smaller sums devoted to supporting community women's organizations, holding a "national conversation" on gender equality and engaging boys and men to promote equality between the sexes.
This cautious spending on gender equity is striking, because many economists believe bringing more women into the workforce can be a strong lever to drive economic growth. It is now a major focus in Japan, for instance.
The budget also aims to bring more marginally employed people into the full-time workforce. The new Canada Workers Benefit (it replaces the Working Income Tax Benefit) will allow low-income working Canadians to keep more of their pay. A worker earning $15,000 a year could receive an additional $500 through the new benefit.
Separately, a pilot program that allows people receiving Employment Insurance benefits to keep 50 cents of every dollar they earn in a job they find will become permanent at a cost to taxpayers of about $80 million a year.
Spending on jobs skills is focused mainly on summer jobs for students. Over the next five years, the government plans to spend $449 million on boosting positions available in its Canada Summer Jobs program. That's 70 percent of the spending earmarked for what the government calls "Skills for Tomorrow's Economy."
Canada's scientists may be the biggest winners in this budget. Over the next five years, the government plans to spend $3.2 billion on science – beginning with a $340 million this fiscal year and ramping up to $940 million in 2022-23. That money will go to scientific granting councils, research foundations and colleges. $570 million will be spent over five years on "harnessing big data."