How Canada's coffee wars are playing out on your smartphone
Coffee brands battling for app dominance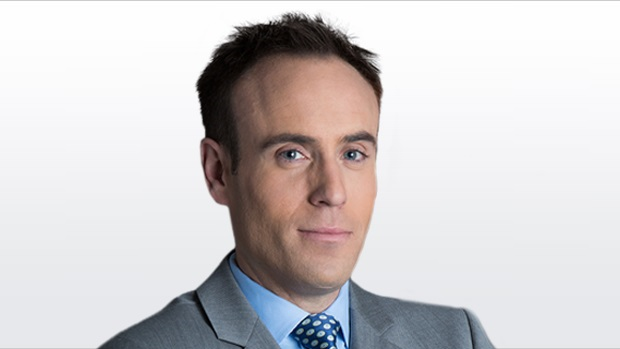 Canadians love their coffee, and they're increasingly using their beloved smartphones to pay for it. That has sparked a battle between brewers on your smartphone – one that's only going to heat up even more.
According to the Coffee Association of Canada, 44 per cent of coffee drinkers got their daily caffeine fix outside their homes in 2017. That's up from 38 per cent in 2015.
For coffee brands like Starbucks Corp. (SBUX.O), Restaurant Brands International Inc.'s Tim Hortons (QSR.TO), and McDonald's Corp. (MCD.N), that trend has created an enormous opportunity. Not only does it open the door to selling more coffee, but it also gives these brands a better way to track customers' purchases through mobile apps.
Big chains are enticing customers to order online by giving those orders priority and offering rewards through their respective loyalty programs.
"In North America, roughly 40 per cent of all of our sales in our stores are part of our loyalty program," Starbucks CEO Kevin Johnson told BNN Bloomberg in an October television interview. "The vast majority of that is paid for on the mobile app."
According to eMarketer, the Starbucks mobile app was used for more in-store payments than Apple Pay, Google Pay or Samsung Pay in the U.S. last year.
Of course, coffee chains have to balance placing a priority on mobile orders with their customers who pay the old-fashioned way. But there's no doubt rivals have noticed Starbucks' smartphone advantage.
As part of its own turnaround efforts, Tim Hortons will soon rollout its loyalty program, which it has been testing in recent months.
"We have evolved to seven market tests. We have a winner ... and in a very short period of time, we will come out with our loyalty program in Canada," Tim Hortons President Alex Macedo told BNN Bloomberg in a television interview last week.
Tim Hortons has been present in Canada for more than 50 years, but Macedo notes that the coffee-and-doughnut chain will be able to further deepen its knowledge of customer behaviour when it launches its loyalty program.
"Our [visitor] frequency is extremely high and probably higher than we had thought. Some people come every day at 9:30 a.m. and then again at 11:45 a.m.," Macedo said. "We can track exactly what they're doing and we can offer them things that can make their visit better."