How employers can avoid backlash from COVID-19 layoffs
Blindsiding employees with layoffs will create a demoralized workforce: Labour lawyer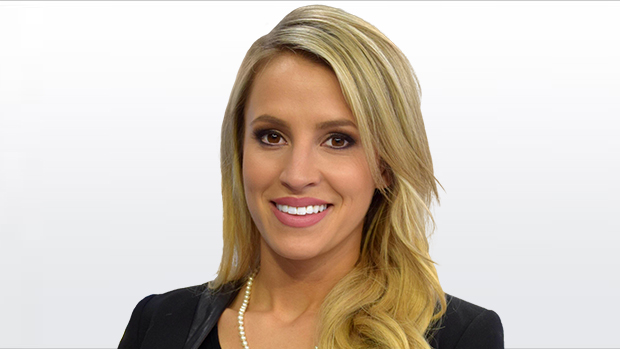 It turns out the lawyer-recommended playbook for crisis-prompted layoffs looks awfully similar to a relationship columnist's advice on best practices for breakups: don't blindside anyone, be transparent, and make sure the pain appears shared.
As jobless claims pile up in Canada, two top Toronto labour lawyers say the COVID-19 crisis has put employers in excruciating, complex and unique legal situations.
The breadth and depth of COVID-19's financial damage, combined with never-before-seen government subsidies and unemployment programs, makes advising employers more complicated than ever before.
But underpinning their advice to every client, they say, is a clear set of dos and don'ts.
DO: Be as transparent as possible
Communications with employees should be proactive and frank, according to Muneeza Sheikh, senior partner at employment and labour law firm Levitt LLP.
"[Employers should] advise employees from the get-go," she said during a phone call with BNN Bloomberg. "Send out a company-wide memo saying, 'We are doing our absolute best to keep things operational, but our business has unfortunately been affected by the COVID crisis so, under these circumstances, we will keep you as best apprised as we can of any changes that might come down the pipeline'."
The early warning, she said, means employees are less likely to feel blindsided if layoffs or wage reductions come later.
For Kevin Coon, a partner at Baker McKenzie LLP, the key to a successful workforce reduction or wage cut program is working collaboratively with employees and laying out the range of options. And options, he said, abound. They include voluntary leave, tapping the federal government's emergency wage subsidy program, or even scheduling vacation.
"I just had a client last week where we told everybody that anyone with more than two weeks [left of] vacation is required to book an addition week of vacation with pay by the end of June," he told BNN Bloomberg. "In anticipation that the business will be up and running in the summer/fall, they don't want people booking off vacation time."
Hudson's Bay Company recently found itself defending its transparency with employees after an employment lawyer accused the retailer of shortchanging dozens of terminated employees.
Employment law firm Samfiru Tumarkin LLP alleged it is aware of 94 HBC workers who were given no option but to accept a 25 per cent pay cut last month, only to be given working notice of an upcoming termination days later.
A spokesperson for HBC confirmed to BNN Bloomberg that terminated employees will make 25 per cent less than their normal salaries during the working notice period.
But the retailer explained it always planned to calculate any additional severance payments using employers' unaffected salaries.
The situation and subsequent bad press underscored the need for employers to be forthcoming with their staff.
"Transparency is extremely important, so you don't have lawyers swooping in and convincing your employees that something legally untoward has happened," said Sheikh.
Coon agreed, noting any successful workforce reduction strategy must have built-in flexibility.
"Don't make promises at the outset," he said. "Two months from now if the situation isn't better or it is worse, then you may need to take additional measures."
DON'T: Use the crisis as an excuse to rid yourself of problem workers
Employers must be crystal clear about why they are laying off an employee, said Sheikh, and never disguise the true reason for termination as COVID-related financial strain.
"Sometimes there's employers, unfortunately, who want to get rid of employees for the wrong reasons," she noted, pointing, as examples, to employees on sick leave or maternity leave.
"This crisis around COVID-19 is not a blank ticket to unlawfully terminate people and then sweep it under the rug and say it's all because of COVID."
Sadly, she added, many employees are putting up with abuses about which they would otherwise cry foul because, looking at the job market, they see no other options.
DO: Share the pain
Employers must ensure no employee group suffers disproportionate pain, according to Coon and Sheihk.
"Leaders need to also be seen to be making sacrifices, and proportionately," said Coon. "If you're making an announcement that all staff are going to take a hit… then there needs to be similar announcements around senior folks about the sacrifices they're also making."
That advice has already been heeded by the likes of Air Canada, whose CEO and CFO will forego their entire salaries during this period, and Cineplex Inc., whose senior executives are taking an 80 per cent pay cut.
This spirit of shared pain doesn't, and shouldn't, mean everyone takes the same wage reduction, said Coon.
"I've had situations where reductions have been imposed only on people earning above a certain level of income to recognize some of the wage disparity," noted Coon. "If you [impose a 10 per cent wage reduction] across the board it can have a bigger impact on people on the lower end of the scale, in terms of the impact on their daily living."