Lack of corporate profits, not volatility, is what's keeping me up at night: Berman
What is keeping Larry up at night?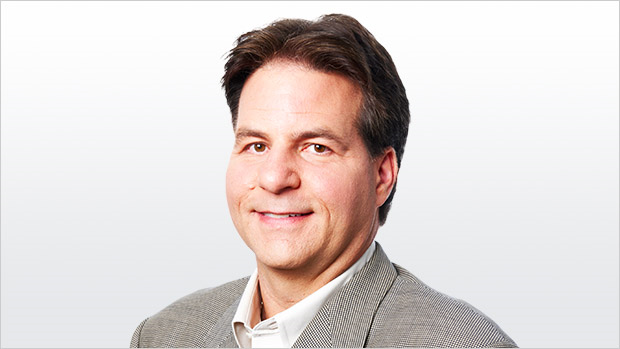 What's keeping me up at night? It's not the VIX at 50+. It's the fact that after-tax corporate profits tracked by the U.S. Federal Reserve in the national income data has not gone up in seven years (including U.S. President Trump's ill-timed tax cut).
So what's going on here? It's simple: Not only is inequality hitting Main Street, it's hitting Wall Street too. Reported "proforma" earnings are for the most part not real. They are not including things that get included in tax filling. The biggest is probably stock-based options compensation but there are other "below-the-line" items like severance and non recurring items some how removed from the cost of doing business. How they get away with it is beyond me, but this data does not lie. For seven years now, the U.S. government is not seeing a benefit from the doubling of the stock market. It was similar in the early tech boom years too (1995-2000) where markets melted up, with no real corporate earnings growth. So what is the "real" market multiple. Expensive is the answer and emergency low rates are not a reason to be bullish on stocks.

To say the market is in a bubble of massive proportions is a gross understatement, and it should be talked about more. Wall Street and Bay Street love the game I guess and it's possible COVID-19 is revealing that the Emperor isn't fully dressed. The fact that bond yields around the world are cratering is not a reason to buy stocks because there is no alternative — it never was! Value and growth of good companies with strong management and balance sheets are the reasons. Have you figured out yet why Warren Buffett has $100B+ cash on the books yet?
Our second chart shows the Value Line Geometric, which shows the price movement of the average stock. It was started in 1961. Since 1998, the average stock has not gone up. There have been some wild swings to be sure, but the index still hovers near the peaks in 1998 and 2007. Save for the Trump bump sugar high from the 2018 tax cut, most stocks are not doing well since earnings peaked in 2013. The inequality is in the fact that (until recently), there were five companies worth over $5 trillion dollars, more than the smallest 2500 in the Russell 3000. And most of those five pay very little tax in the U.S. On that score, Bernie Sanders is on the money.
Fundamentals do matter, especially when the Emperor is exposed. We do not see the lows from 2003 and 2009 in play for this stock market route. The 2016 lows (about another 10 per cent lower) is a point where you can buy some great companies that get thrown out with the bath water. There will not be anyone that can tell you with certainty how or when the next bottom will develop, but valuation is always a good indication. Measuring the emotional extremes is far more difficult.
I would look for companies with the strongest balance sheets, as that will help them withstand adverse economic environments -- and which is mostly seen in the quality investment factor. MSCI has a good method for filtering these companies. BMO has an ETF I like (ZGQ - BMO MSCI All Country World High Quality Index). Interestingly enough, many of them are in the top handful of large companies (AAPL, MSFT, V, FB, GOOG, MA), but when they get closer to fair value. Look for something closer to the December 2018 lows for most stocks as the area to plug your nose and put some money to work.
Our upcoming Spring BNN Bloomberg Roadshow will focus on how to include more active based ETFs into your portfolios. From ESG, Defined Outcome, to Alternative (long\short) each more active style has their place. Millennials might like to tilt portfolios towards a more environmentally friendly portfolio, where more risk adverse investors may like defined outcomes, while more adventurous may seek to make money in adverse conditions and might seek out alternatives. Come out to see how these new and growing areas of ETFs can be included in your portfolios. As always, we ask for a voluntary donation in support of Dementia and Alzheimer's research at the Baycrest Hospital to attend. We have raised more than $500,000 in the past decade thanks in part to BNN Viewers and a matching donation from Larry.
In the event that COVID-19 social impact gets worse, we plan to push back the events on a week to week basis. If by the end of April there is no clarity, we will replace the live events with Webinar versions. So no need to worry, we will get you the tools you need to navigate the current market environment.
SPRING 2020 TOUR DATES
| Halifax | March 18 2020 |
| --- | --- |
| Montreal | March 19, 2020 |
| Ottawa | March 21, 2020 |
| Saskatoon | March 24, 2020 |
| Winnipeg | March 25, 2020 |
| Toronto | April 5, 2020 |
| London | April 14, 2020 |
| Waterloo | April 15, 2020 |
| Newmarket | April 19, 2020 |
| Edmonton | April 22, 2020 |
| Calgary | April 25, 2020 |
| Kelowna | May 5, 2020 |
| Victoria | May 6, 2020 |
| Vancouver | May 9, 2020 |
Follow Larry Online
Twitter: @LarryBermanETF
LinkedIn Group: ETF Capital Management
Facebook: ETF Capital Management
Web: www.etfcm.com