MediPharm sues Hexo claiming breach for $9.8M in unpaid bills
Hexo shares pare losses after being hit with lawsuit by MediPharm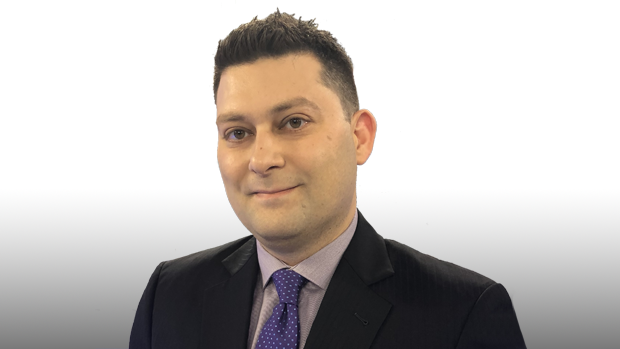 MediPharm Labs Corp. is suing Quebec-based Hexo Corp. after alleging the pot producer failed to pay for millions of dollars' worth of cannabis oil over a supply deal signed last year, the marijuana extraction company said in a court filing.
MediPharm issued a press release on Friday stating its wholly-owned subsidiary filed a lawsuit against an unnamed cannabis producer for $9.8 million in an outstanding payment related to a supply deal announced in 2018.
According to court documents obtained by BNN Bloomberg, MediPharm filed a lawsuit against Hexo in the Ontario Superior Court of Justice's London office on Friday for the $9.8 million outstanding. The lawsuit alleges that no payments have been made on behalf of Hexo to MediPharm since October.
The supply deal was first signed between MediPharm and Newstrike Brands Inc.'s UP Cannabis brand in Feb. 2019. Hexo acquired Newstrike in an all-stock deal worth about $260 million last March.
Isabelle Robillard, vice president of communications at Hexo, confirmed that the dispute between the two companies involves a contract signed by Newstrike before Hexo acquired the firm, and intends to "vigorously defend the claim".
"The contract is a supply agreement for which we had serious concerns and, in an effort to drive value for our shareholders, we attempted to work in good faith towards a resolution that was suitable for both parties. Unfortunately, these efforts were unsuccessful," Robillard said in an email to BNN Bloomberg.
The outstanding payment was related to a $35 million supply deal announced last February where MediPharm agreed to provide a producer with an unspecified amount of extracted cannabis oil.
Under terms of that deal, MediPharm said the pot producer would pay at least $7.6 million for cannabis oil produced by the extractor, as well as a minimum of $27 million over the next year. The deal included an option to purchase an addition $13 million worth of cannabis oil from MediPharm.
"The Defendant [Hexo] has failed to fulfill its contractual obligations for the months of November 2019, December 2019, and January 2020, specifically, the invoices have been delivered by the Supplier and Hexo has failed to pay the 50 per cent payable for the amount of the committed purchase for those months," the court filing states.
"The Supplier has fulfilled all of its contractual obligations and there has been no complaint by Hexo regarding the quality of the product delivered. Hexo is simply in breach of contract."
While the size of the payment owed to MediPharm may be considered relatively small, it illustrates the financial challenge that some cannabis producers are facing amid a year-long industry-wide slump where a slow rollout of legal pot shops weighed heavily on revenue expectations.
However, shares of MediPharm and several of its cannabis extraction peers outperformed the rest of the industry as investors opted to move away from producers while warming to companies that took the raw biomass and refined it for use in higher-value products such as vape devices and edibles.
Laura Lepore, MediPharm's vice president of investor relations and communications, told BNN Bloomberg in an emailed statement that the company filed a statement of claim in the Ontario Superior Court of Justice against a licensed producer for non-payment, but declined to comment on why MediPharm didn't disclose the licensed producer's name in its release.
"We will not comment publicly while this matter is before the courts. MediPharm has positive business relationships with a broad customer base and we will continue to support our partners in order to enjoy mutual success," Lepore said.
News of MediPharm's lawsuit resulted in one analyst reducing his target price for the company's stock. In a report released on Monday, PI Financial cannabis analyst Devin Schilling lowered his target price to $7.25 from $8.50, while leaving a "buy" recommendation unchanged.
"We believe [MediPharm] has sufficient capital to execute on its growth strategy regardless of the outcome of this dispute but the expected loss of what we believe to be a customer which represented greater than 10 per cent of total revenue will likely impact near-term results," Schilling said in a report.
Cannabis Canada is BNN Bloomberg's in-depth series exploring the stunning formation of the entirely new — and controversial — Canadian recreational marijuana industry. Read more from the special series here and subscribe to our Cannabis Canada newsletter to have the latest marijuana news delivered directly to your inbox every day.