MedMen CEO stepping down as pot sector turnover continues
MedMen's Adam Bierman becomes fourth pot CEO to quit in January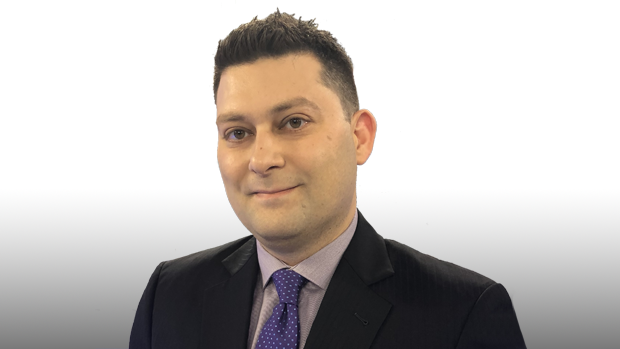 MedMen Enterprises Inc. Chief Executive Officer Adam Bierman is stepping down from his role in the latest executive resignation in the cannabis sector amid a broad industry slump.
MedMen, known for its decorative brick-and-mortar retail shops, said in a release Friday that Bierman's last day as CEO will be Feb. 1 and that he will be replaced by Chief Operating Officer Ryan Lissack on an interim basis. A committee will be formed by MedMen's directors to find a suitable permanent replacement, the company said.
Bierman's departure from MedMen comes at a challenging time for the cannabis industry in the United States and Canada. A lack of retail stores continues to weigh on sales, the illicit market still poses stiff competition, and a vaping health scare has spurred consumer apprehension.
MedMen has been one of the more notable companies in the cannabis space. It made a splash in May 2018 when it listed on the Canadian Securities Exchange through a reverse-takeover with a US$1.65-billion valuation. It was also prominently featured on an episode of South Park and funded a short film on cannabis directed by Spike Jonze.
However, its fortunes changed over the past year. In October, it called off a deal to acquire PharmaCann LLC for US$682 million. A month later, the company announced it was laying off 190 people in an effort to cut costs and bolster its balance sheet.
MedMen's stock has plunged more than 94 per cent since reaching a high of $8.50 per share in Oct. 2018.
Bierman is just the latest cannabis company CEO to step down in the past month. On Thursday, Sundial Growers Inc. said its chief executive officer, Torsten Kuenzlen, resigned, while similar moves took place at Supreme Cannabis Inc. and TerrAscend Corp.
As part of his resignation, Bierman will relinquish all his Class A super voting shares back to the company. He will continue to own 4.8 per cent of MedMen, the company said.
Bierman declined to comment when reached by phone by BNN Bloomberg.
"The board supports both Adam's decision to step aside for a new CEO to lead the company, and his and [co-founder Andrew Modlin's] decision to surrender their voting rights to give all shareholders a stronger voice," said Ben Rose, MedMen executive chairman, in a statement. "This evolution will provide Adam the space to contribute to the future of MedMen and extend his commitment to the industry that he has helped pioneer."
Eight Capital cannabis analyst Graeme Kreindler said in a report to clients Friday that with Bierman relinquishing of his super voting shares, the company may find it easier to sell some of its assets in future M&A deals.
"With half of the company's super voting shares surrendered, the balance of the voting power now rests with the company's executive chairman, an outcome we view as much more favourable for entertaining M&A possibilities compared to the previous structure of majority voting power held by the company's co-founders," Kreindler said.
Matt Bottomley, a cannabis analyst at Canaccord Genuity, noted on Friday that despite Bierman's departure, MedMen's balance sheet remains "troubled" and will be a focus for investors when the company reports its upcoming quarterly results next month.
Cannabis Canada is BNN Bloomberg's in-depth series exploring the stunning formation of the entirely new — and controversial — Canadian recreational marijuana industry. Read more from the special series here and subscribe to our Cannabis Canada newsletter to have the latest marijuana news delivered directly to your inbox every day.