Netflix's Golden Globes ubiquity highlights streaming era
Netflix's Golden Globes ubiquity highlights streaming era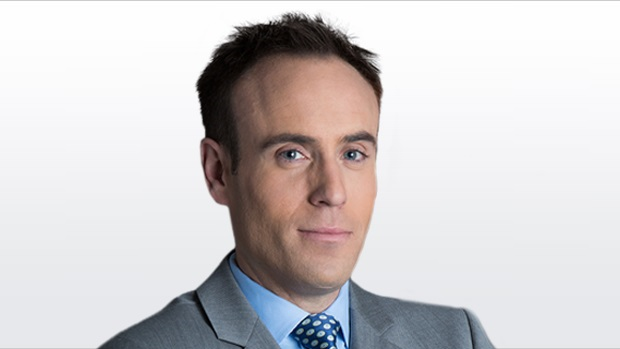 Netflix Inc. added to its trophy case on Sunday night, winning two awards at the annual Golden Globes ceremony in Los Angeles. It's a reminder of the company's aggressive pursuit of Hollywood hardware, in an effort to maintain its lead in the streaming wars.
Netflix's awards were both in acting categories. Laura Dern won for her role in the original film Marriage Story, while Olivia Colman was rewarded for her work on the television drama, The Crown.
Globes host Ricky Gervais kicked off the evening by highlighting the steaming service's rapid rise.
"This show should just be me coming out, going 'Well done Netflix. You win. Everything,'" joked Gervais, who also took the opportunity to plug his own Netflix show.
Netflix had entered the night with 34 award nominations, outpacing all other studios and networks. Still, the two wins represent a notable decrease from its record of five awards set last year.
Netflix in Awards Season
FILM
NOMINATIONS & WINS
The Irishman
10 Oscar nominations incl. Best Picture
5 Golden Globes nominations; 0 wins
4 Screen Actors Guild nominations; 0 wins
14 Critics' Choice nominations; 1 win
Writers Guild, Producers Guild, Directors Guild nominations
10 British Film Award (BAFTA) noms incl. Picture, Director
Marriage Story
6 Oscar nominations incl. Best Picture
6 Golden Globes nominations; 1 win (Supporting Actress)
4 Screen Actors Guild nominations; 1 win
8 Critics' Choice nominations; 1 win


Writers Guild, Producers Guild nominations




5 British Film Award (BAFTA) noms incl. Actor, Actress

The Two Popes
3 Oscar nominations incl. Best Actor
4 Golden Globes incl. Picture (Drama); 0 wins
2 Critics' Choice nominations; 0 wins


5 British Film Award (BAFTA) noms incl. Actor, Best British Film
The streaming service first made headlines at the Golden Globes six years ago, when Robin Wright took home an award for her leading role in the original television series House of Cards.
The company has used its original programming as a way to attract users to its platform, which has grown by 120 million subscribers worldwide since its first Globes victory in 2014.
Netflix initially bet aggressively on television originals, as evidenced by its previous wins for The Crown in 2017. Since then, it has been heavily focused on movies, which are estimated to represent roughly one-third of total viewing on Netflix.
The company enjoyed its first wins in the film category at last year's Golden Globes, with the Mexican film Roma.
According to Bloomberg Intelligence, Netflix released 55 original movies in 2019, roughly three times the output seen from traditional Hollywood studios.
All told, Netflix spent about US$1.5 billion on original films last year, representing 10 per cent of its cash budget. The budget for Martin Scorsese's The Irishman was estimated to be US$200 million, while Noah Baumbach's Marriage Story was made for approximately $18 million.
Stars from those films were highly visible at the Golden Globes Sunday, along with other top talent such as Eddie Murphy, who stars in Dolemite Is My Name. Cameras during the broadcast often panned to Netflix's Chief Content Officer Ted Sarandos, as well as Apple Inc. CEO Tim Cook, who attended as part of his company's big push into original content.
And beyond attending awards shows, there's no slowdown in sight when it comes to the amount streaming services will be spending on original content in 2020. Netflix's budget is expected to reach nearly US$19 billion this year, compared to US$8.5 billion for Amazon Studios, US$6 billion for Apple TV+ and US$2.5 billion for Disney Plus.