New Canopy CEO says expecting smooth legalization was 'naive,' amid consumer pivot
'We have a lot of work to do' to become profitable: Canopy Growth's new CEO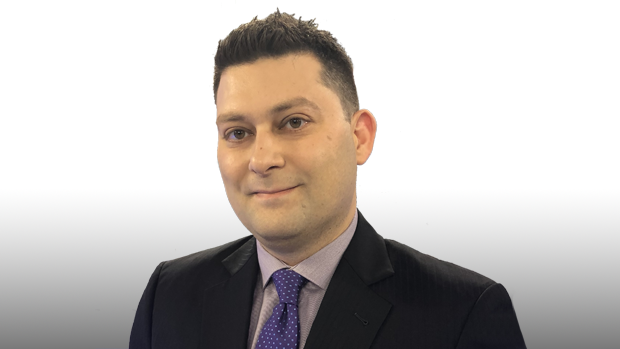 When newly-appointed Canopy Growth Corp. chief executive officer David Klein introduced himself to his staff in a town hall conference call last month, he quickly emphasized how all the company's decisions going forward would need to be made with the consumer in mind.
It's a mantra Klein is likely going to keep repeating for some time, or at least until the Smiths Falls, Ont.-based company turns a profit.
"I want to focus the business on the consumer," Klein said when asked by BNN Bloomberg what he needs to do for Canopy to become profitable.
"If you think about the cannabis space over the past five years, it's cool that we can now grow and sell cannabis in a legal fashion, but we haven't built that connection with the consumer. Once we understand that, we'll understand where to invest and where we should cut."
Klein wouldn't elaborate on whether Canopy would shutter facilities, other business units or layoff staff – something that has become the norm for the industry of late – but he noted that the first decision he made when he became CEO was to conduct a sweeping review of the entire company.
"We have a strong enough balance sheet that we can actually take the time to methodically to go through this review process and get it right," he said.
Canopy reported better-than-expected fiscal third-quarter results on Friday despite reporting another steep quarterly loss. Canopy said it made $123.8 million in net revenue in its fiscal third-quarter while reporting an adjusted EBITDA (earnings before interest, tax, depreciation, and amortization) loss of $91.7 million. Total operating expenses fell 14 per cent from the prior quarter to $231.7 million while reporting a net loss of $124.1 million in the quarter.
Analysts polled by Bloomberg expected Canopy to report $105.4 million in revenue in its third-quarter and an adjusted EBITDA loss of $110 million. Canopy's results, however, were an improvement from the prior quarter when it reported an adjusted EBITDA loss of $155.7 million.
But Klein isn't pulling any punches when offering his take on the unrealistic expectations set by Canopy. Canadian pot producers have found themselves in a situation where there has been too much legal cannabis in the country without enough physical stores to sell into as they continue to compete with the black market. The result has been a harsh wake-up call for cannabis producers and investors alike, as the Horizons Marijuana Life Sciences Index ETF has lost about 66 per cent of its value since pot was legalized in Oct. 2018.
"It was probably naïve for all of us, including myself as an early investor through Constellation, to assume [legalization] was going to go smoothly and it was going to roll out and we would see this beautiful revenue curve. That wasn't going to happen," he said.
While it's still early to provide a grade on Klein's work-to-date, analysts are applauding the company's latest quarter. Cowen & Co. analyst Vivien Azer said Canopy's results showed "healthy sequential growth" in the quarter and demonstrates the company is on track to produce gross margins of about 40 per cent by the end of its fiscal year.
"With a much cleaner earnings release, we can already see the benefits of new leadership bringing financial discipline to the company," Azer said in a note to clients on Friday.
Canopy reported improvement across a wide swath of its financial results, including Canadian and international cannabis revenue, while securing a leading 22-per-cent share of the Canadian recreational pot market in the quarter, the company said.
Revenue in Canopy's Canadian recreational business rose nine per cent from the prior quarter to $83.5 million but fell five per cent from the same period a year earlier. Meanwhile, revenue in its international cannabis business rose three per cent in the quarter to $18.7 million, and up 593 per cent from last year.
Canopy says it is already tackling its own oversupply issue by paring down its production and harvesting in its latest quarter to 29,920 kilograms from 40,570 kilograms in the prior quarter. "All of the companies, Canopy included, built up too much capacity. We need to rationalize that," Klein said, without giving specifics.
Cannabis Canada is BNN Bloomberg's in-depth series exploring the stunning formation of the entirely new — and controversial — Canadian recreational marijuana industry. Read more from the special series here and subscribe to our Cannabis Canada newsletter to have the latest marijuana news delivered directly to your inbox every day.