Ontario mulls overhauling pot shop system in 2020 as sales lag
Ontario plans to shift cannabis distribution to private sector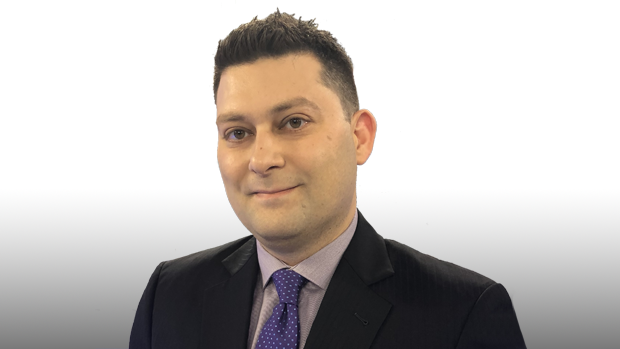 Relief may finally be coming for cannabis producers that have been stymied by the lack of legal retail stores in the country's most populous province.
The Ontario government is considering a plan that would abandon the maligned lottery process that has left it with only two-dozen legal pot shops, and instead pivot as early as January to a system that could lay the groundwork for up to a thousand stores in the province, according to a person directly familiar with the matter.
Provincial officials have proposed moving to an "open allocation" system for issuing pot store licences next year, allowing would-be shop owners to simply apply online and pass a series of background checks to sell legal cannabis in a bricks-and-mortar shop in the province, the person said. It would mark a return to the Progressive Conservatives' original plan to open enough cannabis stores to support what it believes is a mature market, which analysts estimate to be between 750 to 1,000 outlets, the person added.
"That's eventually what the goal is — open it up to the market and let the market dictate," Ontario Premier Doug Ford told reporters Thursday morning. "It's like any business: some people will be successful, some won't. But I guess the previous issues that the whole country saw … we didn't have enough cannabis to sell but now there's enough supply and we're working hand-in-hand with the [licensed producers]."
The person, who wasn't authorized to speak publicly on the matter, said that no decisions have been finalized as government officials are still putting proposals forward to Ontario's cabinet for approval. However, a decision is expected to be announced in the coming weeks, the person said.
"There's no clear consensus on the cabinet table, but a decision should be made soon," the person said.
Ontario Finance Minister Rod Phillips told BNN Bloomberg's Paige Ellis on Thursday that an announcement to start issuing cannabis store licences under an open allocation system will be made "when conditions are right."
"Our priority is to make sure that we have safe distribution and that we tackle the black market," he said. "Our government has been clear that private sector delivery and private sector retailers are going to be an important part of that."
The cabinet-level discussions signal that Ford's Ontario government acknowledges it needs to ramp up efforts to open additional legal pot stores in the province and stamp out a still-thriving illicit market.
Shortly after cannabis was legalized in Oct. 2018, the country's licensed retailers decried a supply shortage that led Ontario policy makers to scrap their initial plan of letting companies open as many as 75 cannabis stores each in favour of a lottery system where participants could apply by paying a $75 fee.
That lottery system has been panned by industry participants, with only 24 cannabis stores currently operating in the province as well as the government-run online store, compared to Alberta where more than 300 pot shops have opened their doors.
Cannabis sales in Ontario have totalled $185 million in the first 11 months of legalization, the most in the country, according to Statistics Canada. However, the province has lost out on $325 million in economic activity and approximately $50 million in tax revenue by not having as many pot stores as Alberta, according to analysis by The Cannalysts Inc., an independent cannabis research firm.
"We're looking at getting back to the easiest, fastest way to the open allocated model that we considered to be the 'gold star' plan," the source familiar with government planning said.
Cowen & Co. cannabis Analyst Vivien Azer said in a note to clients that expanding Ontario's cannabis retail market to as many as 1,000 locations should have a "substantial impact" to the Canadian total addressable market. She added that Ontario could add as much as $950 million in sales by simply tripling its existing cannabis retail store base of 24.
"We acknowledge that there will be a point where incremental doors become increasingly cannibalistic and maximizes the potential revenue opportunity in the province," Azer said.
The current lack of Ontario retail outlets was often cited by several major cannabis producers including Tilray Inc., Organigram Holdings Inc. and Canopy Growth Corp. during last week's round of quarterly releases. Meanwhile, sluggish sales in the province led some pot companies to lay off employees, including Hexo Corp., which cut 200 positions and shut down an Ontario facility in an effort to rein in costs and reach profitability.
"The inability of the Ontario government to license retail stores right off the bat has resulted in half of the expected market in Canada simply not existing," said Canopy Growth Chief Executive Officer Mark Zekulin during the company's conference call with analysts on Nov. 14.
"When one year into the market, the addressable market is nearly half what was expected, there is going to be meaningful short-term problems."
Raymond James Analyst Rahul Sarugaser said in a note to clients last week that the slow roll-out of Canadian recreational cannabis retail store licences, particularly in Ontario, has been a notable problem that has led to a sales bottleneck "unanticipated by cannabis producers nationwide."
The result has been rising inventories, a sharp decline in wholesale prices, an increase in product returns and producer writedowns, Sarugaser said.
Earlier this month, the Ontario Cannabis Policy Council (OCPC), a group of industry leaders organized by the Ontario Chamber of Commerce, issued a release urging the government to "make the necessary changes" in order to kick-start the province's cannabis market to launch more retail stores through an open allocation of licences.
"The OCPC looks forward to working with the Government of Ontario to address any hurdles which remain in implementing a merit-based, open allocation system and a competitive, efficient retail market that can compete with the illegal market," the statement said.
Cannabis Canada is BNN Bloomberg's in-depth series exploring the stunning formation of the entirely new – and controversial – Canadian recreational marijuana industry. Read more from the special series here and subscribe to our Cannabis Canada newsletter to have the latest marijuana news delivered directly to your inbox every day.