Ontario's cannabis market still poised for growth: OCS CEO
Ontario Cannabis Store CEO still sees growing provincial market despite retail closures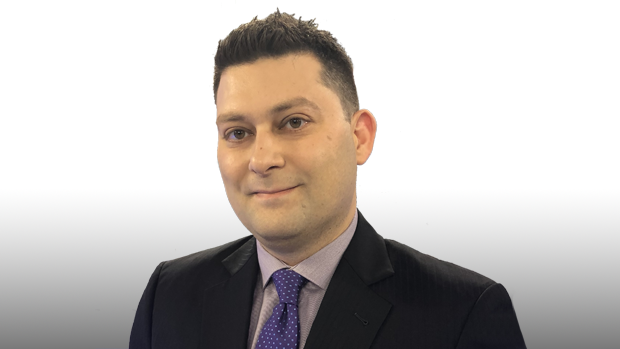 The head of Ontario's Crown-owned cannabis business still sees a growing and competitive legal pot market operating in the province despite the closure of roughly 100 retail stores over the past year.
"The market is still growing, I think that's the important factor here," said David Lobo, president and chief executive officer of the Ontario Cannabis Store, in an interview with BNN Bloomberg.
"Overall, it's a very competitive space and we still have some municipalities that haven't opted in so there may be more stores as those municipalities opt in over time."
Ontario residents purchased more than $1.8 billion worth of legal cannabis products last year, an increase of 38 per cent from 2021, according to data released Tuesday by Statistics Canada. There are nearly 1,700 legal cannabis stores that current operate in the province, although about 110 have closed their doors permanently over the past year due to a hypercompetitive retail market that often resulted in several cannabis outlets opening within the same city block of each other.
"We're seeing new growth across parts of the province and that's really positive as far as our ability to capture market share [against the illicit market," Lobo said.
There's roughly 20 new licensed producers added as a provincial supplier each quarter that aims to fulfill consumer demand, Lobo said.
Lobo's comments come a week after the OCS pledged to reduce the margins on the legal cannabis products that it sells to the province's retailers later this year. Lobo said that margin decline is expected to be about three per cent and drive an additional $60 million in sales to the licensed cannabis producers that are permitted to sell into the province during the coming fiscal year. The OCS's plans are part of a longer-term effort to reduce the amount of cannabis products sourced from illicit operators, which account from an estimated 40 per cent of all sales in Ontario or roughly $1.2 billion.
"Ultimately, we need the partnership from both producers and retailers to develop not only competitive products but also competitive experiences," Lobo told BNN Bloomberg in an interview.
"Where that margin room grows likely will be across the industry as it plays out but ultimately we want good price products that compete with the illegal market and show off the innovation of [the legal sector]."
Meanwhile, Lobo said that he expects regulations that forbid cannabis-infused beverages from being sold in bars or restaurants to evolve, but the industry still needs to find ways of educating consumers on the still-nascent product assortment. Cannabis-infused drinks account for roughly two per cent of the total legal marijuana market, according to data provider Hifyre.
"Right now, we've seen some real changes on the beverage equivalency side that allows stores to sell more than five beverages at a time, that's been very positive," he said. "We're seeing the regulatory landscape change over time and will continue along that pace as we're about four or five years in [from legalization]."