Ontario's pot shops to reopen with delivery, click-and-collect options
Closing pot stores amid pandemic could 're-stigmatize' the industry: Former Canopy CEO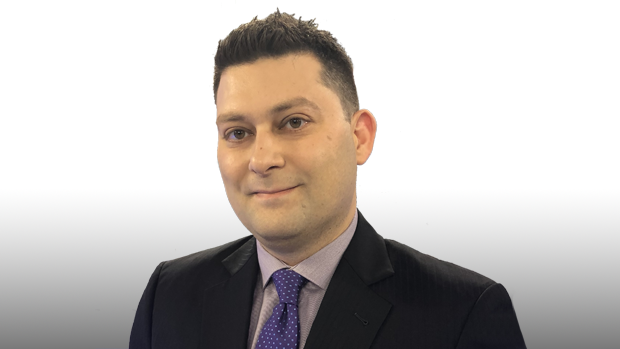 Ontario's licensed pot shops are set to reopen following an emergency order approved by the provincial cabinet on Tuesday, but will do so on a limited basis with the intent of curtailing the illicit market.
The province passed an emergency order Tuesday allowing retailers to sell cannabis through an online or phone ordering system where customers can pick up their orders at the store, according to Ontario attorney general Doug Downey.
It will also allow retailers to deliver orders to customers as long as their sales associates are trained under the provincial training program run by CannSell, a regulated program run by the Alcohol and Gaming Commission of Ontario, Downey said. The order will last for the next 14 days but could be extended, he added.
"We want to make sure that the private operator stores are able to still provide product to the legal market and this product won't get into the hands of kids," said Downey in a phone interview with BNN Bloomberg.
"This allows private retailers to continue to do business although practice safe and healthy distancing."
The order was signed by the province's Lieutenant Governor Elizabeth Dowdeswell late Tuesday afternoon, officially becoming law, according to a representative from the Ontario Attorney General's office.
Ontario's 52 legal cannabis retailers closed their doors Saturday after the province deemed them a non-essential service for at least 14 days to help contain the spread of COVID-19. However, the move created an environment where the illicit market could thrive in the absence of any legal cannabis retailers.
"Even though government moves fast, especially these days, we don't always move that fast and things are in motion at the same time," Downey said.
"The fact that we adjusted the [essential business] list and two business days later had this in place speaks to a broader conversation of what retail looks like."
The stakes are high for Ontario's cannabis retailers, which have already faced several obstacles since recreational pot was legalized in October 2018. Ontario accounted for about one-quarter of January's $154.2 million in cannabis sales across Canada, and leads the country in provincial sales, according to Statistics Canada. Online sales in the province accounts for between 10 and 20 per cent of all retail activity, several analysts have said.
After Saturday's closure, the only legal outlet to buy cannabis in Ontario was the provincially-owned Ontario Cannabis Store, which offered customers free shipping with a new three-day home delivery option.
Still, the province's retailers expressed their concerns with the shutdown in a Zoom teleconference held on Monday where nearly 200 participants strategized on their next steps, according to multiple sources directly familiar with the matter. A letter was sent to Premier Doug Ford on behalf of the province's retailers to request they be allowed to keep their doors open, albeit on a limited basis to ensure workers and customers weren't at risk of contracting COVID-19. ​
The illicit market appeared to quickly take advantage of the situation. While licensed cannabis stores were closed Monday, BNN Bloomberg observed four illicit stores in Toronto where a sales associate was outdoors offering customers free same-day delivery, while directing them to a website that connects users with unlicensed retailers offering delivery services.
Cannabis Canada is BNN Bloomberg's in-depth series exploring the stunning formation of the entirely new — and controversial — Canadian recreational marijuana industry. Read more from the special series here and subscribe to our Cannabis Canada newsletter to have the latest marijuana news delivered directly to your inbox every day.