Opportunity versus survival: M&A goals narrow as deal flow slows
'A new normal' when it comes to dealmaking activity amid COVID-19: M&A lawyer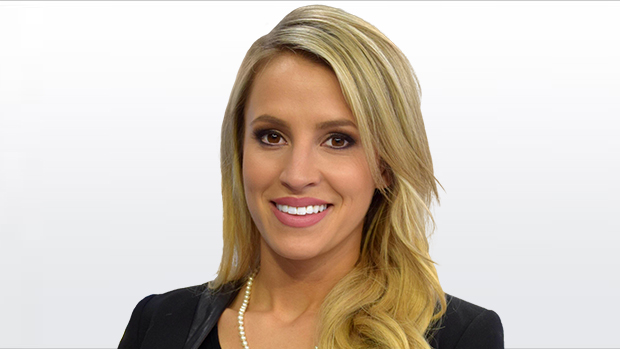 Merger and acquisition activity in Canada has slowed amid the COVID-19 crisis, according to two prominent Bay Street lawyers, but deal hunters and businesses fearful for their survival are keeping law firms busy.
"There are effectively two types of deal flow [right now]," said Jeffrey Singer, Stikeman Elliott ​LLP's Toronto managing partner, whose practice areas include international and domestic M&A. "One is opportunistic and the other is survival."
Some clients, Singer said in a phone call Wednesday with BNN Bloomberg, see this market as having unlocked "once-in-a-generation" buying opportunities.
Others, he added, are approaching M&A defensively, and are exploring restructuring or diversifying.
"You're seeing that a little bit in the natural resources and mining sectors," he noted. "Single-source producers really feel like they need a degree of diversification."
Walied Soliman, the Canadian chair of Norton Rose Fulbright LLP and an expert in mergers and acquisitions, said the most noteworthy change he's observed in the M&A market has been clients pushing to transact faster.
"Of the deals happening, they are happening on more expedited schedules than we normally see," he said in a phone call with BNN Bloomberg. "Folks want to get ahead of uncertainty or more uncertainty."
That uncertainty has not only impacted new deal flow, it has also thrown into jeopardy several deals that were struck before the pandemic hit.
Just months after the U.K.'s Cineworld Group PLC agreed to buy Cineplex Inc. for $34 per share, doubts are growing about whether the transaction will close. Analysts have cited Cineworld's liquidity, frustration amongst its lenders and Cineplex's growing debt as key threats.
Air Canada's takeover of Transat A.T. Inc. is facing similar scrutiny, with analysts and investors speculating about whether the deal's $720-million price tag will be renegotiated.
While declining to comment on the fate of any specific transactions, Singer and Soliman agree most buyers remain motivated to get previously-agreed-upon deals done.
"But right now any buyer is going to be looking at their deals and they are going to be re-evaluating both the economic and strategic value that has been ascribed to them," said Singer.
They will also be exploring options to reprice pre-pandemic deals, he added.
Soliman, for his part, noted market turmoil typically isn't reason enough to abort a transaction.
"Buyers and sellers are generally very pragmatic in circumstances like this," Soliman said. "You don't give up on deals just because the markets have gone sideways. You give up on deals because the price doesn't make sense [anymore], or something has happened fundamentally in the business, or your financing source falls through."
And the threat of litigation or reputational damage can be enough to keep buyers and sellers motivated.
"If you're a one-time buyer who doesn't really care about your reputation in the M&A market, you may act a little bit more opportunistically," Singer said.
"[But] if you're a serial participant in the M&A space, acting too opportunistically can have a longer term, more strategic impact on your ability to carry on business in the ordinary course, if the ordinary course is M&A."
While it's too soon to predict when or if deal flow will return to pre-pandemic levels, Soliman expects to see pent-up demand for M&A when the crisis lifts.
Singer, meanwhile, said a lot could come down to virus' path.
"Private capital went into this year with the most dry powder they have ever had in history," he noted. "​Once we crest the curve, once there is a degree of visibility and greater optimism and security around that, I do think that money will get deployed."