Organigram's CEO sees more M&A opportunity in Europe than in Canada
Organigram reports profitable first quarter of 2019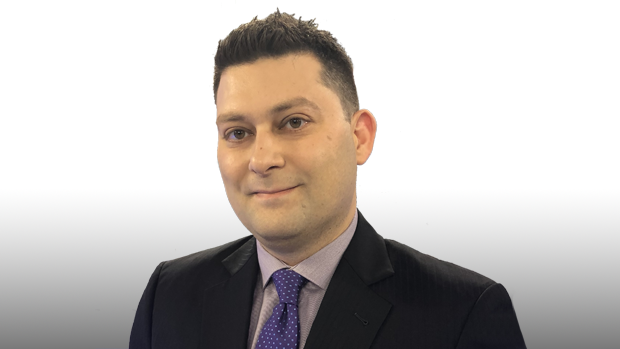 Organigram Holdings Inc. (OGI.V) isn't actively pursuing any Canadian M&A deals amid a lack of domestic market players that can meet the company's criteria of producing low-cost pot, the company's chief executive said.
Organigram CEO Greg Engel said the company is likely to pursue deals within Europe where the continent's cannabis industry is beginning to take off rather in Canada, where he said the potential to become a large-scale pot producer isn't there at the moment.
"We've been approached by a number of companies that are looking to be acquired," Engel said in a phone interview with BNN Bloomberg Monday. "We've looked at them and one of the challenges is that we're growing high-quality product today at a very low cost. It would have to make a sense strategically."
Engel said that the company did consider acquiring a "large-scale" producer — without specifying where the producer was located — but held back amid the ongoing struggle that some greenhouse cannabis growers face such as low yields and some crop losses, which would potentially impact its bottom line.
"We felt there would be a time where investors would shift to more traditional metrics, looking at margins, looking at EBITDA and we wanted to be a leader in that regard," Engel said, adding the company is focusing on "a long-term sustainable approach."
Moncton, N.B.-based Organigram reported on Monday $12.4 million in net revenue in its latest quarter, up $2.4 million from a year earlier, following the launch of recreational cannabis sales in October. The company sold 1,700 kilograms of cannabis in the quarter, nearly 10 times what it sold a year earlier and generated $2.9 million in positive free cash flow.
"Organigram reached a milestone which several investors had been waiting for a long time," said Martin Landry, an analyst with GMP Securities in a note published on Tuesday. "The company generated a clear profitable quarter, the first meaningful one in its history. In addition, what's more interesting is that the company's meaningful profitability appears sustainable."
Engel said the company is now focusing its efforts on expanding its production to hit a target of 113,000 kilograms of cannabis by the end of the year. Nearly three-quarters of that production is earmarked for dried flower products, with the remaining amount aimed for the upcoming vaporizer and edibles market.
Organigram also announced Tuesday it has signed a multi-year extraction contract with Valens GroWorks Corp. to produce concentrated cannabis oils for derivative edible and vaporizable products.
Engel added the company will be working with TGS Colorado, a Colorado-based dispensary chain, to determine what cannabis-infused products it will offer later this year using historical sales data in states that already had a robust product pipeline of legal pot edibles in the market.
"We're not looking for breadth, we're looking for depth," he said. "When we have a product, we want to have it be consistently on the shelf."
Cannabis Canada is BNN Bloomberg's in-depth series exploring the stunning formation of the entirely new – and controversial – Canadian recreational marijuana industry. Read more from the special series here and subscribe to our Cannabis Canada newsletter to have the latest marijuana news delivered directly to your inbox every day.