Organigram eyes profitability earlier than expected as Q1 sales jump
Organigram beats Q1 expectations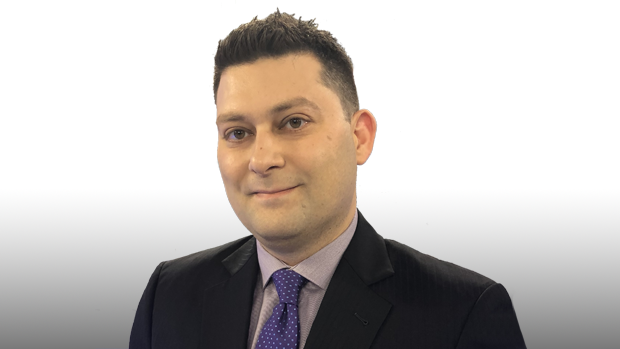 A more methodical approach to selling cannabis products, rather than throwing everything at the wall to see what sticks, may be part of the secret sauce that has put Organigram Holdings Inc. on track to become profitable earlier than anticipated.

Organigram Chief Executive Officer Beena Goldenberg said the company often works with provincial wholesalers to determine what unique products it would like to sell, pointing to an example of its lozenges, which have been able to sidestep potency requirements by packaging each 10 milligram edible in a pack of 10.
"That is an approach that we take: prove the product is performing, build out extra SKUs, but don't overflood the market," Goldenberg said in an interview Tuesday. "We want to make sure that you're getting the right kind of [sales] offtake, so that you're always managing the portfolio with our retail partners to make sure we have fewer but great performing products."
It's a strategy that has seen Organigram propel itself up the rankings of Canada's top cannabis companies, vying for third spot right behind pot giant Canopy Growth Corp., according to industry data tracker Hifyre.
It's also helped to drive the company's first-quarter net sales to a record high of $30.4 million, an annual increase of 57 per cent, while finally generating positive gross margins of $2.5 million. It also booked an adjusted earnings before interest, taxes, depreciation, and amortization (EBITDA) loss of $1.9 million, narrower than the $5.7 million loss it reported a year earlier.
Analysts expected Organigram to report $29.4 million in revenue and a $4.7 million adjusted EBITDA loss in the quarter, according to Bloomberg data.
"For the first time in recent history, Organigram recorded cleanly positive gross margins, and executing on a multifaceted effort to widen margins in the near term, that the company believes will yield positive EBITDA by 3Q22," said Raymond James Analyst Rahul Sarugaser in a note to clients on Tuesday.
That isn't to say Organigram hasn't had its fair share of challenges. The company scaled back construction of its Moncton production facility in mid-2020 and laid off over 200 staff to better align its supply with consumer demand.
However, since Goldenberg took over as CEO of the company in August, Organigram has further leveraged a consumer panel of 2,500 Canadians that it frequently uses to gauge what specific flavours and product types they would like to see being sold in Canada.
And those supply-demand dynamics are starting to stabilize as more than half of the country's cannabis consumers are now buying from legal channels, with the price of pot products roughly around the same amount as their illicit counterparts. This will likely also help create more "sticky" consumer brands, which have so far failed to materially resonate since cannabis was legalized over three years ago.
"I can't predict if [prices] have bottomed out but I do think it has stabilized, and that's because we're at that point where you can't find much cheaper offerings in the illicit market," Goldenberg said. "So, all of a sudden, the legal market becomes interesting to that shopper who was going to the illicit market because it was significantly cheaper."
To take advantage of the company's momentum that has seen its Shred value flower, edible offerings and bulk volume brands gain market share at the expense of bigger, more well-capitalized players like Tilray Brands Inc. and Canopy Growth, Organigram plans to expand its growing capacity by roughly 50 per cent to 75,000 kilograms annually. That will help it sell its Shred brand outside of the Alberta and Ontario markets, where it is one of the most popular cannabis products in those provinces, Goldenberg said.
The company also plans to leverage its recent acquisition of Laurentian, a Quebec-based licensed producer, with an additional $7 million in capital to help build out a processing and automation production line. Deal flow will remain an interest for Organigram, but any acquisitions would have to complement the company's current product portfolio, rather than add a competing brand or another production facility, only to have it be shut down months later, Goldenberg said.
"The real opportunity for me within the Canadian marketplace is finding holes in our portfolio, whether it's regional, whether it's by segment, and really adding some capabilities to those areas so that we continue to strengthen our business in Canada," she said.
Goldenberg said she expects to see meaningful revenue in 2023 from the company's joint venture with Hyasynth Biologicals Inc., which uses biosynthesis to produce pure cannabinoids without relying on cannabis plants. Organigram invested $2.5 million in Hyasynth in December, bringing its total investment in the startup to $10 million.