Peloton may have last laugh as fitness disruptor's sales soar
Peloton plans to invest in content to become more than just a fitness app: President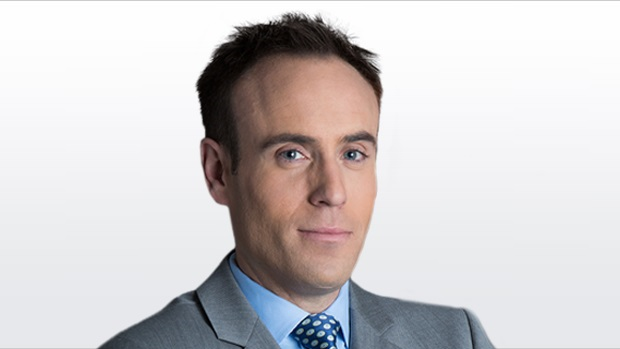 Fast-growing fitness player Peloton recently found itself caught up in a Twitter roast, when a user of its fitness bikes poked fun at the brand, tweeting about Peloton's aspirational ads.
The company's president is taking it all in stride.
"If people are talking about the company, it's probably a good thing," Peloton President William Lynch told BNN Bloomberg in a television interview.
Peloton's pricey bikes (which cost roughly US$2,000 each) may not be for everyone, but there's no doubt people are talking about the product.
Lynch noted in his interview that Peloton's "net promoter score," which measures how likely you'd be to recommend a product to a friend, is higher than that of Tesla Motors Inc. and Apple Inc. "It's the highest score I've seen in my 25 years of selling to consumers. I think that's our secret sauce, more than any zeitgeist around Peloton."
Peloton was founded in 2012 and didn't sell its first bike until 2014. Today, the company says its indoor exercise machines have more than a million users, who access all sorts of live and on-demand classes, from spinning and yoga to boot camps.
The company has benefited from a core group of loyal customers who became evangelists for the brand.
"Peloton is a game changer," Toronto-based entrepreneur Sam Duboc told BNN Bloomberg in an email. Duboc routinely recommends Peloton to friends and colleagues. "For me, it has dramatically increased my interest and engagement when it comes to getting on the bike."
For Lynch, a former Barnes & Noble CEO who joined Peloton in 2017, the focus is all about what users do when they're on the bikes. "We think the crown jewel of the company is the Peloton membership, which is the month to month payment you make to access Peloton content. We think it's the best fitness content in the world," he said.
And according to limited financial information Peloton provided to BNN Bloomberg, that content is catching on. The company is on track to top US$700 million in revenue in its fiscal year, which ends in February. That's up from US$370 million a year earlier, and a massive jump from just US$60 million three years ago.
The business model has prompted some to position Peloton as the Netflix of fitness. And like Netflix, Peloton, which has US$500 million in cash, plans to keep spending on talent from the fitness world. "You will see us, like Netflix, continue to invest in content," Lynch said.
When asked about the possibility of going public in 2019, Lynch said "there's nothing off the table this year."
Of course, some hardware players have had a tough time transitioning into full-fledged media businesses. Take GoPro Inc., which went public in 2014 with promises of becoming a media company. The action camera firm's stock now trades at a fraction of its IPO price.
Lynch, though, sees a different story with Peloton: "This is not a fad. It's a growing addiction."
He notes Peloton members currently work out 11 times a month, up 27 per cent from last year. "That's unheard of, compared to about two times a month for the average gym," Lynch said. "So it's this really immersive experience and we think it's the best deal in fitness."