Pot drinks at the bar? Ontario to consult on cannabis consumption lounges
Canopy Growth delays launch of pot-infused beverages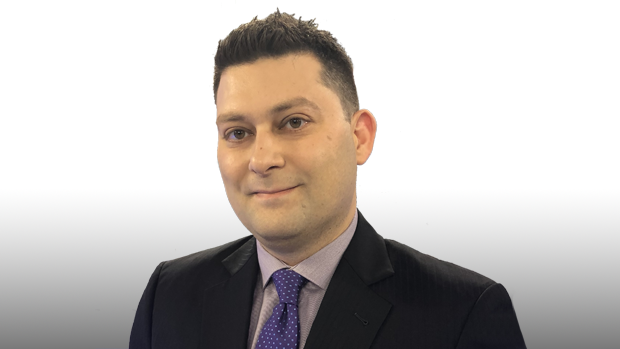 Ontario launched a consultation process Monday to solicit input about potentially permitting cannabis consumption in lounges, outdoor festivals and concerts across the province.
The provincial government said it is collecting feedback now to explore future policies that could result in a more open cannabis market, although no changes to existing legislation are expected and there is no timeline provided on when a decision could be made. Any new legislation tabled by the Ontario government is also expected to leave smoke-free laws intact, meaning that there would be no public indoor smoking or vaping permitted in the province.
While it is unknown how much economic impact cannabis consumption lounges could have in Ontario, allowing people to consume legal pot in a public venue is likely to improve public awareness of the drug while reducing any stigma associated with it.
"We don't have any specific policies that we're looking at. This is a true listening exercise," said Ontario Attorney General Doug Downey in a phone interview with BNN Bloomberg. "We want to hear what Ontarians have to say on lounges, cafes, that kind of thing. It's not really predetermined that we'll make any decisions at all but we want to hear from the public."
"We're at a stage where I want to stay ahead of the curve and we want to make sure that we have the right information as new [industries] start to arise," he added.
Despite their legalization in certain markets around the world, it is still relatively early days for cannabis consumption lounges. Holland has established laws to freely allows cannabis users to consume in the country's "coffeeshops"; other locations in the U.S. and Canada are only starting to explore allowing pot to be legally consumed in those venues, either through an infused food or drink option, or by inhaling it.
Given the current legislation in Canada that legalized cannabis in Oct. 2018, some businesses have dipped their toes into onsite cannabis consumption usage through private parties and dinners. Cannabis lounges are already permitted in Nunavut, but only non-smoked legal pot will be allowed to be consumed in communities that allow them to operate, according to the territory's marijuana legislation.
Trina Fraser, co-managing partner at Brazeau Seller Law, said the consultation will likely examine whether it's feasible to sell finished cannabis-infused drinks and edibles in places that sell alcohol as well, raising further questions about potential overconsumption cases, she said.
"What we're talking about is situations where you could purchase an edible product just as you would purchase it at a retail store, but also a place where you could consume it on site. Right now, you can't do that," Fraser said in a phone interview with BNN Bloomberg.
Will Stewart, president of Cannaglobal Canada Co., which plans to operate cannabis consumption lounges under its ByMinistry brand, said there will be challenges in legalizing such establishments, but noted the process will be important to gauge what kind of issues people in the province may have when using pot publicly.
"We believe that the future of consumption isn't smokable," Stewart said in a phone interview with BNN Bloomberg.
"There's always going to be smokers of cannabis and that's not going to stop now that it's legal. But for us, our focus is using cannabis much like how you might spend a night out at a nice restaurant rather than how you see people currently smoking it."
In September, the Lowell Café in Los Angeles became the first restaurant in the U.S. to allow customers to order pot as if it were a bottle of wine. A month later, the Las Vegas Paiute opened a dispensary on its sovereign land which included Nevada's first cannabis tasting room, sidestepping a law that restricts marijuana consumption to private residences until July 2021.
Downey wouldn't say if any of the province's legal cannabis stores would be considered part of its consumption plans.
He added there are more than 700 applications made by people who want to open a legal cannabis store in the province. That process will move to awarding retail store authorizations on Mar. 2, with the first stores expected to open a month later, he said.
"We know that we need to have more stores," Downey said. "We moved to an open market as fast as we thought was reasonable because we had to address those three primary concerns: getting rid of the illicit market, protecting kids and protecting communities."
Cannabis Canada is BNN Bloomberg's in-depth series exploring the stunning formation of the entirely new — and controversial — Canadian recreational marijuana industry. Read more from the special series here and subscribe to our Cannabis Canada newsletter to have the latest marijuana news delivered directly to your inbox every day.