Pot firms Canopy, Aurora's road to profitability coming at high cost
Canopy's Bruce Linton explains what's behind the ballooning expenses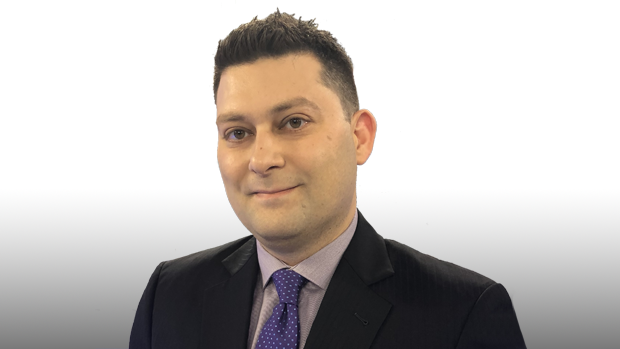 In the fast-paced world of cannabis, it turns out you've got to spend a lot of money to make some cash.
That's been evident in the past week when Canada's two biggest cannabis companies reported their quarterly results. Both Aurora Cannabis Inc. (ACB.TO) and Canopy Growth Corp. (WEED.TO) posted stronger-than-expected revenue, but that came at a steep price with the cannabis producers' outsized losses amid the challenges in ramping up legal pot supply in Canada.
Andrew Kessner, an equity research analyst at William O'Neil + Co., said in an interview on BNN Bloomberg that despite the revenue figures, Canada's cannabis companies remain in expansion mode.
"Based on the stock's movement, you can tell what investors are focused on, and that's revenue," Kessner said. "Clearly they're still growing into this infrastructure they're building out and these expenses will get smaller as a percentage of revenues going forward, but they were a lot larger than people expected."
On Thursday, Canopy reported net revenue of $83 million in its fiscal third quarter, up 282 per cent from a year earlier, and an adjusted loss before interest, taxes, depreciation, and amortization of $75.1 million. The loss was far more than the $45 million loss analysts had expected. Meanwhile, quarterly operating expenses surged to $169.7 million from $42.6 million a year earlier. The company sold 10,102 kilograms of cannabis in the quarter, but harvested 7,556 kilograms, down significantly from the approximately 15,000 kilograms harvested during the prior quarter.
Canopy CEO Bruce Linton told BNN Bloomberg in a phone interview that the amount of capital needed to fully outlay the company's network of greenhouses ahead of October's launch of recreational cannabis was a major reason why the company reported larger-than-expected costs. These "significant strategic investments" made in Canada during the quarter are now largely finished, save for a production facility in Newfoundland, and shouldn't factor much into its capital costs going forward, he added.
"We have this whole platform of those greenhouses getting kicked up and running and when it all comes into play, it will drop your cost of goods massively," Linton said. "These big assets are actually burdening costs on your costs of goods when you're not producing anything."
Meanwhile, Aurora, which reported its fiscal first-quarter results Tuesday, generated $54.2 million in revenue, up 363 per cent from the same period a year earlier. However, Aurora reported a $237.7 million loss, compared with a $7.7 million profit in the same period a year ago.
The company attributed the loss to "operating inefficiencies" that led to higher labour costs and unrealized fair value losses on derivatives. Gross margins declined to 54 per cent from 63 per cent a year earlier, while the company produced 7,822 kilograms in the quarter and sold 6,999 kilograms.
Cam Battley, Aurora's chief corporate officer, said in a phone interview that the Edmonton-based marijuana producer's key objective is to get a handle on its costs in an effort to become profitable by the first half of the year.
"You can't currently compare the leading companies in a cannabis sector, which are growing at a rapid pace, to mature industries which don't see that high growth," he said. "We've gotten to the point where revenues are growing at a faster rate than costs."
Linton added that thanks to Constellation Brands Inc.'s $5-billion investment in Canopy, the Smiths Falls, Ont.-based pot producer has some "financial depth" that makes rationing resources less of a concern compared to when the company was just starting up.
The company's major spending plans will be focused on developing medical trials and applied research in Canada, Linton said. Canopy also plans to set up "regional hubs" in countries that allow cannabis exports, which could then be used to create cannabis-derivative products such as vape pens or edibles much cheaper than in Canada.
"Most countries and most regions are priming the pump with exports but need to create the assets in the region because they're going to demand that they have the ability to do it," Linton said. "That's going to be a big spend for us."
Cannabis Canada is BNN Bloomberg's in-depth series exploring the stunning formation of the entirely new – and controversial – Canadian recreational marijuana industry. Read more from the special series here and subscribe to our Cannabis Canada newsletter to have the latest marijuana news delivered directly to your inbox every day.