Pot firms expected to 'start low and go slow' with 2.0 products
OCS interim CEO sees smooth rollout of 2.0 products, more stores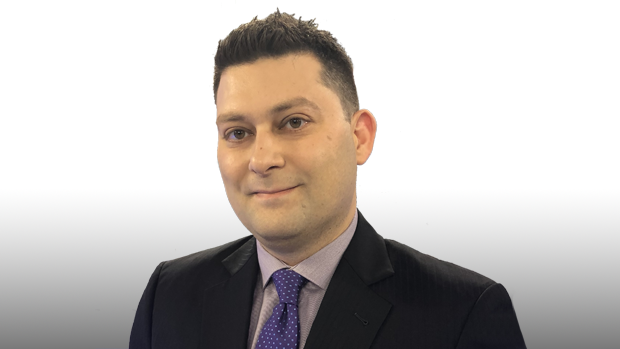 If you're expecting a plethora of new cannabis-infused products to hit the Canadian legal market next week, prepare to be disappointed.
It looks like most cannabis producers will be making their first foray into the cannabis-infused market with only a handful of products before rolling out their full portfolio over the next year. Some companies are choosing to hold off on selling Cannabis 2.0 products next week, pausing their plans to ensure they meet safety and quality standards.
Cannabis-infused vape devices will be the first major product that most pot companies make available Dec. 16, the day when infused offerings will be legally available for sale in Canada. As well, prices for all these next-generation products are expected to vary from producers' suggested retail pricing due to the fragmented nature of provincial wholesale operations in the country.
The vape market is expected to be crowded, however, with Health Canada noting that more than 700 different cartridge-based vaping systems have been submitted to the regulator for sale in Canada, with more than 50 licensed producers expected to sell vapes in the country.
Michael Freeman, an analyst with Raymond James, said the slow rollout of cannabis-infused products reflects lessons learned from last year when many companies released items without knowing what customers wanted.
"They went into the market without a lot of market intelligence that led to an error in market understanding and consumer behaviour," Freeman said in a phone interview with BNN Bloomberg, adding that Canopy Growth Corp. booked a steep writedown after its softgels didn't sell as well as the company anticipated.
"For product formats that are more difficult and expensive to produce, there'll be a more methodical and intentional approach to their rollout."
Freeman also noted some of these products may be delayed because producers often don't have the necessary manufacturing expertise.
"Many companies haven't figured out how to properly test a cookie or chocolate yet," he said.
Companies like Cronos Group Inc., Organigram Holdings Inc., and Aphria Inc. will be solely making vape products available for sale next week, with other items, such as extracts and edibles, to be rolled out next year.
Eric Klein, the head of marketing for Cronos, told BNN Bloomberg in a phone interview that the company's focus on launching vape devices first comes as the market for cannabis-infused vapes is "unproven."
"Being first doesn't necessarily earn you the right to win," Klein said. "Having the right proposition is more important to us than your launch time."
Klein added the company spent a significant amount of time internally constructing proprietary vape devices that emphasized safety and consistency alongside counterparts at Altria Inc., the tobacco company which invested $2.4 billion in Cronos in March. For example, Cronos designed its vapes with stainless steel rather than brass to avoid rust and heavy metal leakage, customized their heating element and improved their battery technology to prevent overcharging, he said.
When it comes to edibles, only a handful of companies will have those products available next week.
Aurora Cannabis Inc. will make gummies under its Drift and San Rafael brands available for sale in flavours such as pineapple and blue raspberry and packaged with five pieces at two milligrams of THC each. It will also sell caramel and chocolate squares, chocolate truffles, mints, cookies and vapes, all with various amounts of THC.
Canopy Growth already showcased its Cannabis 2.0 products during several media events over the past few months. The world's biggest cannabis company will have several vape devices on the market — disposables, so-called "510" cartridges and closed pod systems — as well as a lineup of infused beverages ranging from two milligrams of THC and CBD to 10 milligrams of THC. It will also sell three kinds of chocolate bars with each square containing two milligrams of THC.
However, Canopy is pushing the release of its vapes and edibles to January rather than making them available next week, the company stated in a recent release.
Organigram will also make its infused chocolates available sometime in the first quarter of the year, while its powdered products that can be added to drinks will come in the second quarter of 2020, CEO Greg Engel told BNN Bloomberg recently.
Nanaimo, B.C.-based Tilray Inc. said in a statement last month it will have a range of cannabis-infused chocolates, mints, baked goods, and gummies rolled out over the course of the next year, but a spokesperson declined to provide specifics on timing.
Meanwhile, some cannabis producers are holding off entirely on selling their next generation cannabis-infused products until sometime next year.
WeedMD Inc. said it expects to sell its vape devices as well as extract products in the first quarter of next year as it still needs its quality assurance team to complete their review of the new offerings before submitting them to Health Canada for final approval, said Marianella Delabarrera, the company's spokesperson, in an email to BNN Bloomberg.
Hexo Corp. Chief Executive Officer Sebastien St-Louis said his company is holding off its national rollout of Cannabis 2.0 products until the first half of next year to make sure it has its supply chain set in place to avoid any logistical hiccups.
"Nowadays, any prelude without being in the market is useless because investors are waiting to see the numbers and I don't want to tip off my competitors on what I'm doing," St-Louis said.
St-Louis said the company does plan to have products like vapes and cannabis-infused beverages hit the market sometime next year. Its vape products are currently undergoing clinical trials for effectiveness, data that he hopes will help convince provincial policymakers in Quebec to lift their ban on vaping devices.
"We want to be doubly sure that our products are safe," he said. "We're waiting from data [from third-party testing] to make sure there are no adverse reactions."
Cannabis Canada is BNN Bloomberg's in-depth series exploring the stunning formation of the entirely new — and controversial — Canadian recreational marijuana industry. Read more from the special series here and subscribe to our Cannabis Canada newsletter to have the latest marijuana news delivered directly to your inbox every day.