Pot producers including Canopy sued for $500M over supply dispute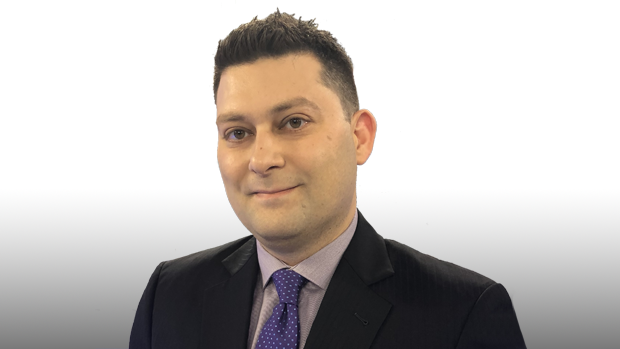 A dispute over cannabis supply contracts has spilled over to an Ontario courtroom, with a group of cannabis producers including Canopy Growth Corp. being sued for $500 million in damages by a group of shareholders behind a Leamington, Ont.-based greenhouse facility.
The lawsuit alleges that Canopy Growth, the firm's venture arm Canopy Rivers Inc., as well as TerrAscend Corp. and its Canadian subsidiary, have committed "bad faith, fraud, civil conspiracy, breach of the duty of honesty and good faith in contractual obligations, and breach of fiduciary duty," according to court documents.
The lawsuit was filed on behalf of 2615975 Ontario Inc., a company which owns a 51-per-cent stake in Leamington, Ont.'s PharmHouse Inc. The numbered company is led by Paul Mastronardi, chief executive officer of Mastronardi Produce Ltd., a greenhouse operator with over 70 years of experience in growing produce for the Canadian market.
The allegations focus mainly on several supply agreements made in May and October of 2018 between PharmHouse and the three companies named in the suit to provide them with cannabis produced at the Leamington facility under fixed prices.
Canopy Rivers owns the remaining 49 per cent of the PharmHouse joint venture. As well, Canopy Growth owns about 27 per cent of Canopy Rivers but controls 84 per cent of the firm's voting shares. Canopy Growth also holds the equivalent of 24 per cent ownership in TerrAscend under conditionally exchangeable shares that would be converted into common shares should the U.S. federally legalize cannabis, according to recent regulatory filings.
Once the supply agreements were signed, the numbered company built a 1.3 million-square-foot customized cannabis cultivation facility able to produce as much as 50,000 kilograms of legal pot annually at a cost of $114 million, the documents claim. The facility was initially licensed in July 2019 and completed in February 2020, at which point it began to produce cannabis on behalf of Canopy Growth, Canopy Rivers and TerrAscend.
However, the suit alleges the companies refused to accept delivery of the cannabis flower produced at the facility under the previously agreed-upon deals and also refused to pay PharmHouse for the value of the cannabis flower which was produced on their behalves. The plaintiffs claim the companies claimed that the market price of cannabis on a per-gram basis had fallen below the fixed price that was set in the original agreements and was no longer "commercially reasonable."
Wholesale prices of cannabis in Canada have plunged since recreational pot was legalized in Oct. 2018 following a sizable glut of production. That supply-and-demand imbalance has hampered dozens of licensed Canadian producers who have taken millions of dollars in write-downs following the repricing of cannabis stuck in inventory, unable to be sold.
The plaintiffs further allege that Canopy Rivers intended to renegotiate PharmHouse's supply agreements with the three companies named in the suit, which would be to the detriment of the greenhouse operator.
Last month, Canopy Rivers issued a press release stating its PharmHouse investment "may have insufficient liquidity and capital resources to achieve its business objectives." That statement potentially put PharmHouse in breach of a credit facility it signed with the Bank of Montreal which could expose the company to liability and endangering the good standing of its cannabis licence, the plaintiffs allege.
PharmHouse is now left with about 7,500 kilograms of cannabis flower it intended to provide Canopy Growth and TerrAscend, as well as money owing to third-party contractors. Those debts include a security firm that provides visual monitoring and intrusion detection for its greenhouse, the plaintiffs claim. "If service is suspended as a result of non-payment PharmHouse's cannabis cultivation licence will likely be suspended or revoked," the filing states.
In a statement released Monday, Canopy Rivers said the lawsuit is "completely without merit, and (that it) intends to vigorously defend its position at the appropriate time and in the appropriate forum." A Canopy Rivers spokesperson declined to provide further comment when reached by BNN Bloomberg.
A spokesperson from TerrAscend told BNN Bloomberg it is aware of the statement of claim filed by the numbered company, but that it hasn't been formally served yet. "The company believes the claims are without merit and will vigorously defend against any such suit," the spokesperson told BNN Bloomberg in an email.
A Canopy Growth spokesperson declined to comment when reached by BNN Bloomberg. Gavin Tighe, a lawyer representing the numbered company, also declined to provide further comment on the case when reached by BNN Bloomberg.
Cannabis Canada is BNN Bloomberg's in-depth series exploring the ongoing growth of the Canadian recreational cannabis industry. Read more here and subscribe to our Cannabis Canada newsletter to have the latest news delivered directly to your inbox every day.