Pot stocks, energy, Shopify fuel rare TSX eight-day winning streak
Reddit rally fuels TSX hot streak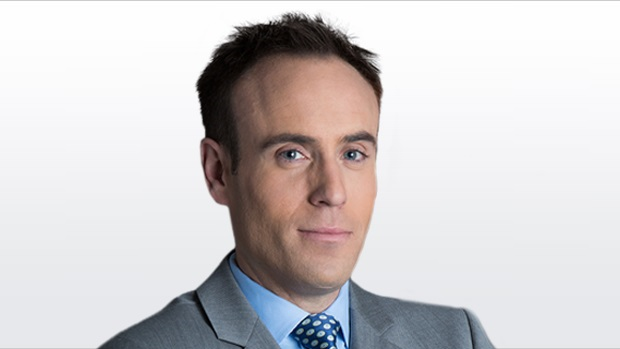 Canada's stock market is riding high.
The S&P/TSX Composite Index rose for an eighth-straight session on Wednesday, climbing another 49 points to close at a new all-time high of 18,457.78.
Pot companies are riding a wave of investor enthusiasm about growth opportunities in the U.S. (and a flurry of chatter on Reddit), while tech darling Shopify added to its recent gains.
Those advances have complemented the so-called reflation trade, which has been catching fire around the world. Investors anticipate an economic rebound off the pandemic lows. Optimism around vaccine rollouts, continued government stimulus and record low interest rates have made Canada's economically sensitive market particularly appealing.
Hard hit Canadian energy stocks, for example, have been some of this year's standout performers.
All told, it's been a rare rally.
While eight-day run-ups on the TSX aren't unheard of, they're not a frequent occurrence. In recent years, there have at most been two such stretches of gains in the average 12-month period.
And this one has seen more significant stock buying than the typical advance.
Including the current streak, there have been six rallies lasting eight days or more in the past five years.
During this run of gains, the TSX has added 1,120 points, which translates into a rise of nearly seven per cent.
That percentage climb is the second-strongest we've seen in the five-year period — outpacing a 6.4 per cent advance in January 2019, which materialized after a longer 12-day stretch of gains.
Given the run-up and the potential economic challenges amid COVID-19, some professional investors are questioning whether the broader rally will continue.
"Find me an active portfolio manager who doesn't always think it's a stock picker's market — but this time it's true," said Dennis Mitchell, CEO and Chief Investment Officer at Starlight Capital, in a television interview Tuesday.
"In this environment, you can rely less on multiple expansion, more on earnings growth and more on yield."
TSX EIGHT-DAY GAINS IN PAST FIVE YEARS
February 2021: up 6.5 per cent (8 days)
November 2019: up 3.3 per cent (11 days)
January 2019: up 6.4 per cent (12 days)
May 2018: up 3.5 per cent (11 days)
February 2017: up 2.6 per cent (8 days)
Feb/March 2016: up 5 per cent (8 days)