Pot stocks' wild ride in February refuels bubble questions
'This is high-risk gambling': McCreath on recent activity in pot stocks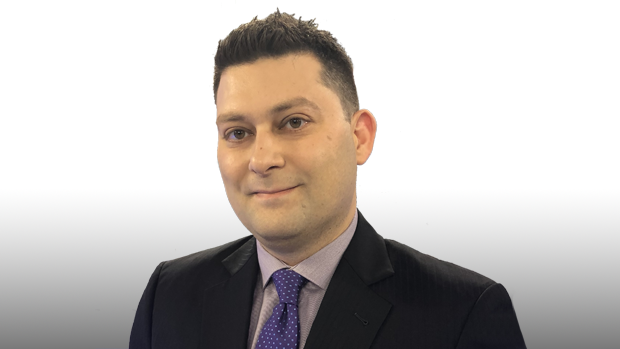 Has the Canadian cannabis bubble popped again?
Investors poured into pot stocks this week, fueled by fervent social media posts and optimism that the drug would become legal in the U.S. sometime this year. Cannabis companies - large and small, American or Canadian, profitable or perennial losers - all recorded significant gains over the past month.
However, many of those names came back to earth on Thursday, potentially spelling an end to the early-2021 run. Nanaimo, B.C.-based Tilray Inc. plummeted 50 per cent to close at US$32.16. Meanwhile, Aphria led the TSX laggards with a nearly-36-per-cent drop. Hexo Corp., Aurora Cannabis Inc., Cronos Group Inc., and Canopy Growth Corp. all fell more than 20 per cent on the day.
It was a market frenzy that harked back to the heady days before cannabis was legalized in Canada in October of 2018, when those same players recorded all-time highs. Many of those companies later saw their valuations plummet as investors grew weary of a challenging market that saw few, if any, winners emerge.
That same feeling of irrational exuberance appeared to return to traders' screen this past week, with eyebrow-raising results.
Click here for more cannabis news and real-time stock prices
It was a week where Canopy reported an $829 million loss in its third-quarter yet saw its stock jump 19 per cent over a two-day span. The company highlighted its plans to become profitable a year from now and could enter the U.S. market sometime this year.
It was also a week where a company like Calgary-based cannabis cultivator Sundial Growers Inc. saw its stock more than double over just three days, and reach a valuation of US$4.4 billion. All this despite the fact that the company lost $56 million in its last quarter, posted just $10 million in sales, and isn't one of the top 10 Canadian producers by market share.
Tilray had its shares soar by as much as 81 per cent in the early part of the week before Thursday's free-fall. Tilray's gains came after the company issued a press release stating that it has struck a supply agreement to ship an unspecified amount of medical cannabis to the U.K., a market that only accounts for an estimated 1,000 patients.
It was a week where fundamentals didn't appear to matter.
Mitch Baruchowitz, managing director of Merida Capital Partners, said the early-week run was "based on a different dynamic that has nothing to do with whether these companies are good or not." Merida has over US$400 million in assets under management and has been investing in the cannabis sector since 2012.
"They're not tethered to any reality. I think most observers in this space are just looking at it agog right now," he said at the Wednesday peak of the cannabis rally.
Indeed, a good amount of interest in Canadian pot companies like Sundial, Aurora, and Canopy Growth came from Reddit, the social media platform which has attracted throngs of retail investors eager to turn a quick profit.
But there is a reason for investors to get excited about the cannabis industry again. Three U.S. senators including Majority Leader Chuck Schumer said in early February that they plan to introduce new legislation that will reform the U.S.'s strict cannabis laws and end the drug's federal prohibition.
That's helped share prices for many U.S. cannabis companies like Curaleaf Holdings Inc., Cresco Labs Inc., and Green Thumb Industries Inc. post sizable gains earlier in the week despite being difficult to trade for most U.S. investors. It also led to more institutional money entering the space, with Green Thumb announcing it sold US$100 million of its shares to a single unnamed investor.
Still, Canadian-based companies remain on the outside looking in, unable to tap the U.S. cannabis market due to exchange regulations. It's those companies that garnered most of the retail attention.
"Although some of them might have U.S. ambitions and eventually U.S. operations, most of them are not in the position to compete with U.S. operators right now," said Nawan Butt, portfolio manager at Purpose Investments.
What's different from previous cannabis stock rallies is that interest in the sector could stay around for a while. Butt - who helps manage the firm's Marijuana Opportunities Fund which holds about $51 million in assets – called the late-week selloff, predicting that some pot stocks would reverse course as savvy investors cash out their profits.
His prediction was based on a similar timeline to GameStop Corp.'s historic run last week. He also said these kinds of unpredictable flash rallies may persist until these investors have less free time on their hands.
"This might require a lot of people to head back into work before this play really goes away," he said. "It's the people sort of sitting at home with that extra little bit of time able to trade now."
Baruchowitz certainly says it's way past bubble territory now.
"This is beyond a bubble, I don't even think bubble is the accurate is the right word for it," he said. "It's almost like we're in simulation territory. [A stock] could change 30 per cent and it wouldn't be surprising anymore."
Track the ongoing growth of the Canadian recreational cannabis industry here, and subscribe to our Cannabis Canada newsletter for the latest news delivered directly to your inbox every week.