Some major Canadian employers are delaying office returns. Here's the latest
'A non-issue' if work from home stretches through January: Dream Office CEO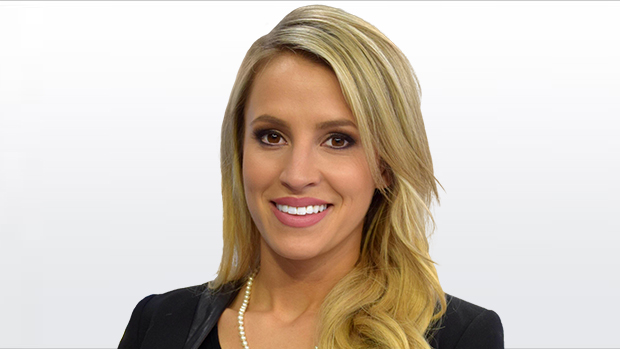 As cases of the COVID-19 Omicron variant rise, some major Canadian employers have revealed they are postponing plans to begin or continue a return to office for employees.
Some have cited government guidelines, including a Dec. 10 news release by Ontario's Chief Medical Officer urging employers to "make every effort" to allow workers to perform their jobs from home.
Here's the latest news on corporate Canada's return-to-office plans:

NATIONAL BANK
National Bank of Canada, which had reopened its offices at 50 per cent capacity, on Wednesday confirmed to BNN Bloomberg that it has asked employees to work from their homes. Bloomberg News was the first to report the development.
"A message was sent earlier this morning to our employees asking them to work remotely if they can," wrote Marie-Pierre Jodoin, a spokesperson for National Bank, in an email. "We monitor the situation closely and adjust our approach whenever necessary, as we have done since the beginning."
Just 24 hours earlier, the bank said it was not planning to make any changes to its return-to-office plan, adding it was "progressing cautiously."
Over the longer term, Jodoin said National Bank is staying the course on its plan to reopen gradually, voluntarily and with no set date.

TELUS
Telus Communications Inc. is waiting until mid-January before deciding whether to postpone its gradual return to the office, BNN Bloomberg has learned.
"In light of ongoing developments concerning the Omicron COVID-19 variant, Telus will continue to align with public health guidance and the recommendations of the Telus Medical Advisory Council and will make a final decision in the middle of January," wrote Telus spokesperson Donna Ramirez in an email.
The telecom giant had previously planned to initiate a "voluntary and limited" return to its corporate offices beginning Jan. 31.
But even then, Telus said it expected the vast majority of its employees to work from home.
"When our offices reopen we anticipate that approximately 90 per cent of team members will continue to work virtually, depending on their role," said Ramirez.

SUN LIFE
Sun Life Financial is pausing its return-to-office trials until the end of January amid growing concern about the threat of the Omicron variant.
The insurance company says a "small number" of its fully-vaccinated employees are currently participating in a phased, voluntary return to its corporate offices.
But with the number of Omicron cases climbing in Ontario, Sun Life has elected to pause opening up those "pilots" to additional employees, the insurer said.
"If there is one thing we have learned about COVID-19, it's that the situation is fluid and always evolving," wrote Robyn Keene, director of corporate communications at Sun Life. "At this time we are only pausing the addition of new employees to our pilots."
Keene added the vast majority of Sun Life's employees have worked from home since the start of the pandemic.
She noted the insurer takes into account "a variety of factors" when making decisions about its return-to-office plan, including vaccine rates, government guidelines and input from employees.

SCOTIABANK
Scotiabank on Tuesday confirmed it has paused its planned return to the office, citing new guidance from the Ontario government. The phased reopening of its Bay Street headquarters was previously scheduled to begin Jan. 17.
Bloomberg News was the first to report on Scotiabank's postponed return-to-office plan.
"We continue to make decisions based on guidance from our medical advisors, available data, and in consultation with government partners," wrote Kate Simandl, a spokesperson for the bank, in an email to BNN Bloomberg.
"When an eventual return does begin, it will be staggered for different groups with the majority of head office employees working in a hybrid model."
On Dec. 10, Ontario's Chief Medical Officer urged employers to reconsider their push to reopen offices as COVID cases rose, telling them to "make every effort" to facilitate remote work.