Sundial shares plunge after announcing CEO, COO departures
Sundial CEO resigns in latest wave of exec departures in pot indutsry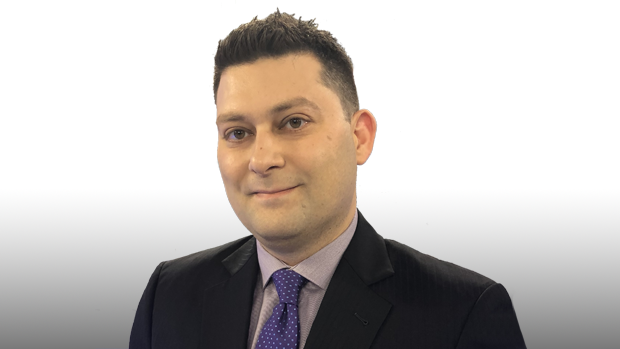 Sundial Growers Inc., an Alberta-based cannabis producer, announced sweeping changes to its executive team Thursday, becoming the latest pot company to shake up its management amid an industry-wide slump.
Sundial said its chief executive officer, Torsten Kuenzlen, resigned and will be replaced by Zach George, who sits on the company's board. Kuenzlen's departure was effective immediately.
Other company departures announced on Thursday include executive chairman Ted Hellard and chief operating officer Brian Harriman. Hellard will remain on Sundial's board, while Andrew Stordeur, the company's head of Canadian operations, will take over as COO.
Sundial did not specify why Kuenzlen and Harriman left the company, and a company spokesperson wasn't immediately available for comment.
Additionally, Sundial said it implemented several new "efficiency initiatives" that focus on cutting costs and suspending certain product lines. The moves are aimed at saving between $10 million to $15 million annually. The company announced earlier this month it laid off "less than 10 per cent" of its workforce, which equates to about 100 employees.
"As part of the leadership team's focus on improved efficiency, cost management and long-term sustainability, the company will continue to monitor operations to ensure it remains responsive in the current environment," Sundial said in a statement.
Sundial, which went public on the Nasdaq at US$13 a share in July, has now lost nearly 90 per cent of its value. The company's shares declined by nearly 40 per cent following Thursday's news.
The company's announcement is just the latest example of executive departures that have impacted several major cannabis companies in the past month as the industry at large looks to move past a recent sales slump. The industry-wide downturn is believed to have been caused by a slow rollout of retail stores across Canada, as well as concerns over vape devices found to have caused hundreds of cases of lung-related illnesses.
Similar management shake-ups have rippled thorugh the industry in January, including C-suite changes at Supreme Cannabis Inc., TerrAscend Corp., and Flowr Corp.
RBC Capital Markets cannabis analyst Douglas Miehm said in a report to clients on Thursday that Sundial's departures were "a sign of tough times ahead" for the cannabis producer.
"We believe Sundial faces a longer path to profitability given the slow development of the market as a whole and the company's focus on the vape category, which given the safety issues and regulatory restrictions, is likely to face an uphill battle," Miehm said. "We had also flagged that Sundial would likely need to return to market, and based on [Thusday]'s press release, we believe the company's balance sheet concerns may be more severe than we initially thought."