Paige Ellis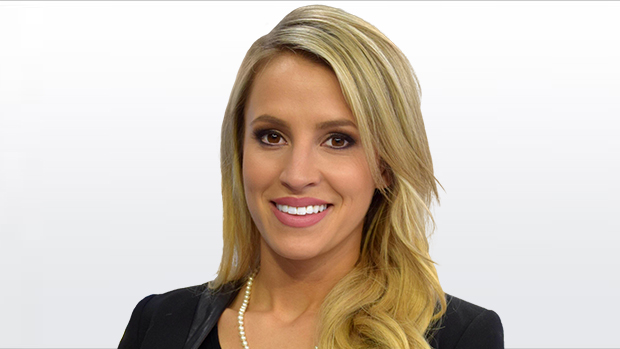 Paige Ellis is BNN Bloomberg's Bay Street Reporter, covering everything that matters to Canada's bustling financial district. Her passion for business news brought her to BNN Bloomberg in 2013, where she quickly found her niche covering transportation and sports business.
Prior to joining BNN Bloomberg, Ellis was part of the CTV News family, serving as a writer, assignment editor, and reporter for CTV Kitchener.
Ellis kicked off her journalism career at the age of 19, when she covered the controversial expansion of wind power projects for Bayshore Broadcasting Corporation. Since then, she has worked at the business unit at CBC News, and The Globe and Mail, where she was part of the web team and Report on Business.
Ellis completed her Master of Journalism degree at Ryerson University. Her Master's thesis on wind development in her hometown of Kincardine, Ont. aired on CBC's Radio One – making hers the first Ryerson graduate thesis to air nationally. Ellis also completed a Bachelor of Arts degree from Wilfrid Laurier University, graduating summa cum laude.
Outside of the BNN Bloomberg newsroom, Ellis enjoys travelling, dancing, and motorcycling.