​The Daily Chase: Toronto home sales fall; Aimia takeover bid
5 things you need to know to start your trading day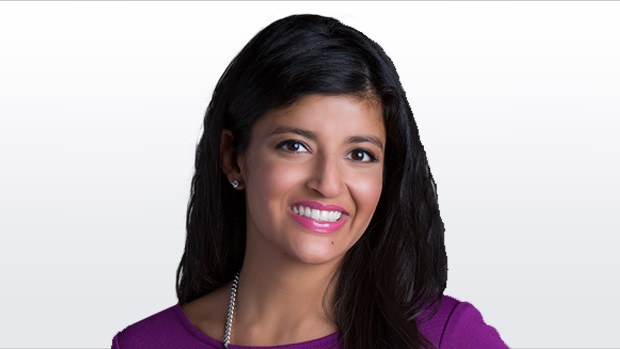 Finding out what Jacqueline Hansen gets up to over the weekends has revealed a lot of stark contrasts with my own activities. While I am shuttling children to and from birthday parties and activities, she has been single-handedly renovating a condo for her mother. Does she have expertise in the construction arts? No. But is she seeking help from knowledgeable professionals? Also, no. She is, however, really, really good at watching videos on YouTube and doing what they say to a very impressive degree. She has mastered everything from laying complicated hardwood, getting various electrical outlets to work (without electrocuting herself!) and recently figured out how to affix a kitchen island to the ground. I've been insisting she start documenting this on her social media, and maybe with enough pressure we can make that happen. Give her a follow at @JacquelineBNNB on X and @jacqueli.news on Instagram.
Here are five things you need to know this morning:
Cry uncle:
We will look for signs of stabilization in the markets today. The TSX fell to the lowest level since October 2022, the Dow is now in the red for the year and the S&P 500 is testing its 200-day moving average for the first time since March. Selling has been pretty indiscriminate, every sector on the TSX and S&P 500 is down since the beginning of September. Today we are getting a bad-news-is-good-news data point. The ADP payroll numbers grew way less than expected: just 89,000 jobs versus the 150,000 jobs expected for September. The caveat is this data isn't always predictive of non-farm payrolls, due on Friday. Nevertheless, the market took comfort. We will see if it holds. Oil is down, though, and that could clip the TSX today.
Trendspotting:
Toronto home prices fell for the second month in a row as more homeowners decided to put their homes up for sale.
The benchmark price of a house dropped 0.8 per cent to $1.15 million. Sales are still sluggish, falling to the lowest in six months. New listings, meanwhile, jumped 11 per cent and grew for the sixth consecutive month. The pinch from rising inflation and rising interest rates is clearly starting to be felt in the housing market – even in the face of demand from immigration. Yet even with this pullback in prices, Toronto remains one of the most unaffordable housing markets. RBC's measure of housing affordability shows that it would take nearly 80 per cent of the average household income to cover the cost of home ownership in Toronto. We will speak with Robert Hogue, economist at RBC for more perspective at 10:20 a.m. EDT.
Not worth the premium:
Shares of Apple are modestly lower after a downgrade from an analyst at Keybanc. The analyst, Brandon Nispel, doesn't think the company should trade at such a large premium to the NASDAQ given its much lower growth profile. Nispel is also cautious about U.S. and global sales of its newest phone and believes current estimates could be lofty.
The odds are good, but the goods are odd:
Aimia is now in the crosshairs of a possible hostile takeover.
Mithaq Capital said it plans to offer to buy the shares of Aimia it doesn't already own for $3.66 per share – a 20 per cent premium to Monday's close. This is an escalation of a battle that has been brewing for some time. Aimia was once known as the Aeroplan points company but has since moved far from that identity. It currently owns a basket of completely unrelated businesses from a chemical company to loyalty software business that uses AI. Mithaq says it has become "increasingly disillusioned and frustrated" with the company. While the current offer is a premium to its recent close, it's far off from where the stock peaked over the last five years north of $5 per share. Mithaq makes it clear they aren't happy with current management. Aimia just responded saying it will review the offer once it is received and noted they are currently suing Mithaq for alleged breaches of the Ontario Securities Act.
Best buds:
Shares of Tilray are getting a lift in the pre-market after reporting higher revenue growth than expected, which came in at a record.
The cannabis company also reported a narrower loss and reiterated it is on track to hit its profit goals in 2024 on an adjusted basis. Tilray was recently the subject of a short report from Kerrisdale Capital that accused the company of using convoluted stock payments to juice a measure of profitability. Never one to shy away from a battle, we will speak to Irwin Simon, CEO of Tilray at 11:50 a.m. EDT.