The Daily Chase: Canadian inflation drops in October, National Bank downgraded by Scotia
5 things you need to know to start your trading day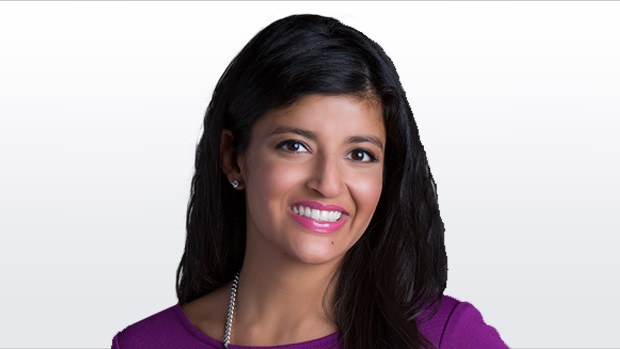 Here are five things to know this morning:
Oh, Canada: Headline inflation in Canada fell to 3.1 per cent, the lowest level since this summer while core measures of inflation also fell. The drop in inflation was mainly due to falling gasoline prices. When you exclude this effect, inflation is hanging around 3.6 per cent. Canadians did get some reprieve on food inflation, with grocery prices increasing *only* 5.4 per cent which is the slowest pace of growth in two years and the fourth month of slowing price growth. On the flip side, rent continues to surge which continues to pressure affordability in this country. Affordability will be the main buzzword featured in today's Fall Economic Statement tabled by Finance Minister Chrystia Freeland this afternoon. While it is also expected to exercise fiscal restraint, i.e. no huge spending measures, there are expected to be measures to increase the supply of housing. Reports suggest the federal government will deliver $15 billion in low-cost rental housing loans and tax changes to disincentive Airbnb proprietors.

Wait & see mode: The TSX and S&P 500 are pulling back from around two-month highs this morning ahead of a few catalysts. For U.S. Federal Reserve watchers we will get the minutes from the last interest rate decision on Nov. 1. Of interest will be the recent "loosening" of financial conditions via bond yields coming down. It might not show up in the minutes because much of that occurred after the rate decision, but recall the thinking was the Fed didn't need to raise rates because of "tighter" financial conditions via bond yields rising. So will the inverse be true? We will watch for commentary after the minutes come out. Then we get Nvidia after the bell today. The chipmaker closed at an all-time high yesterday and is expected to report 171 per cent sales growth this quarter. On the TSX there are a bunch of financings, more on that below.

Retail roundup: There are a bunch of U.S. retailers reporting results and most are getting hit in the pre-market. The exception is Dick's Sporting Goods which is rallying eight per cent as the retailer surprised investors by boosting its profit outlook as sales unexpectedly rose this quarter. But they are clearing a lowered bar. Recall last quarter the stock got hammered when it slashed its forecast. Their new profit outlook is still well below what it was in the summer. Elsewhere in retail there is a sea of red. Lowe's is cutting its sales outlook on falling home improvement spending. Kohl's is down after reporting its seventh straight drop in sales. Abercrombie is falling, but it's a victim of its own success. It beat sales and profit expectations and boosted its forecast but with the stock near all-time highs investors are taking profits. Best Buy is under pressure despite a profit beat as sales fell more than expected and the CFO is warning that November is looking weak also.

Notable Call: We will watch shares of National Bank this morning which were downgraded by the analyst at Scotiabank. National Bank has been the best performing of the large Canadian banks, which isn't saying much. The stock is flat for the year. Scotia's Meny Grauman is downgrading ahead of earnings, noting that last quarter the bank failed to live up to heightened expectations and thinks a recovery in capital markets will not really move the needle this quarter. While National Bank is known for its Quebec exposure, it is also known for ownership in obscure entities that end up becoming front and centre issues. This quarter the Grauman is worried about its ownership in ABA – a Cambodian based bank. "We see signs of slowing momentum in key business lines including Wealth and ABA Bank, where growth is slowing and credit concerns are expanding," Grauman wrote in a note to clients. Bank earning season begins Nov. 28.

Feeding the ducks: Banks will likely be happy with the capital markets business coming back to life courtesy of a pair of financings announced this morning. It may take out the sting from that hung Crescent Point bought deal. Today Stantec is taking advantage of its stock at an all-time high and issuing $250 million in new shares priced at $92.50 per share, a four per cent discount to its close yesterday. Meanwhile Capital Power is buying two natural gas power plants in the U.S. in a deal backed by Blackrock and worth $1.1 billion. About $400 million will be financed through equity.

Notable guest: This morning we are joined by Sleep Country CEO Stewart Schaefer as the company unveils a luxury brand and concept store known as "the rest". He joins us at 11:10 a.m. EST.