​The Daily Chase: Canadian retail sales up; Peloton in trouble
5 things you need to know to start your trading day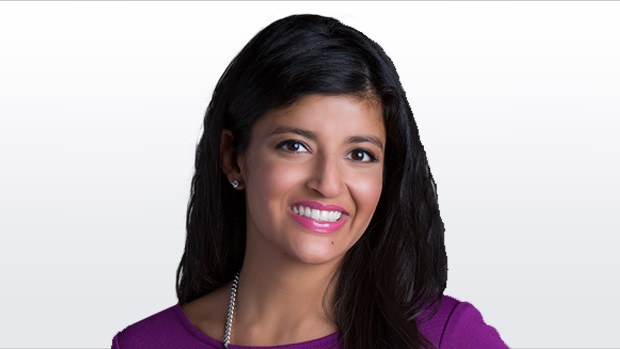 I used to go out of my way at the mall to avoid Abercrombie & Fitch. As a scrawny and insecure teenager, the images of those all-American teens left me feeling like I was on the wrong side of puberty. The company has undergone a dramatic change and it is clearly resonating. Amidst the wreckage in retail this week, Abercrombie shares are surging after earnings beat, sales grew double digits and the company boosted its full-year outlook. I conducted a focus group of one, with our ever-fashionable segment producer Ivonne Flores Kauffman. She says Abercrombie is the new Aritzia. Abercrombie is up nearly 80 per cent this year while Aritzia is down 48 per cent. Sometimes talking to a 20-something-year-old is better investing research than listening to a middle-aged analyst on Bay Street.
Here are the five things you need to know:
Bad means good:
Things are not great in Europe according to the flash PMIs for August. The services sector for the Euro area is contracting and is at the lowest level since February 2021. The manufacturing sector improved modestly but has been contracting for 14 months in a row. Yet we see a rally in equities and bonds as investors bet this means the European Central Bank will not raise interest rates again in September. We also get Nvidia earnings after the bell today. Not to be dramatic, but Bloomberg has a headline saying, "Nvidia's results could set the tone for global stock markets for the rest of the year." No pressure.
Three days to the U.S. Federal Reserve's economic symposium in Jackson Hole, Wyo.
Thomas Lee at Fundstrat says that when you see equities sell off into Jackson Hole, six of seven times they have been higher a week later.
Shop 'til you drop:
Canadian retail sales rose more than expected in June with the flash estimate for July suggesting a rebound in activity. Before you get too excited about the resilient Canadian consumer, most of the spending was on autos. When you factor that out, retail sales fell 0.8 per cent, which was worse than expected and the worst decline since February. Nevertheless, the rebound in July suggests the slowdown is a temporary state of affairs.
Fumble:
Shares of Foot Locker are plunging – another retailer under extreme duress. The sports apparel retailer is cutting its profit outlook as it sees sales falling more than expected for the rest of the year. It is also pausing the dividend. The company has been resorting to more discounting amid a slowdown, but like Dick's Sporting Goods, also said that theft is a big problem.
Feel the burn:
Investors in Peloton are feeling the burn. The stock is dropping in the pre-market after its forecast for sales failed to impress. The once-darling pandemic stock is down about 90 per cent from those lofty days. It also had to recall a bunch of units because of seat defects and said that was a lot more expensive than anticipated. Beyond this, the slowdown is real at Peloton, and they can't blame theft. The company says it is still dealing with the post-pandemic unwind as more people choose spending on travel and experiences.
Suncor gets a new bull:
Wells Fargo upgraded Suncor to their equivalent of a buy seeing more than 20 per cent upside. The analyst believes the new management led by Rich Kruger has the right vision and strategy to improve execution, returns and free cash flow.