​The Daily Chase: EV charger funding
5 things you need to know to start your trading day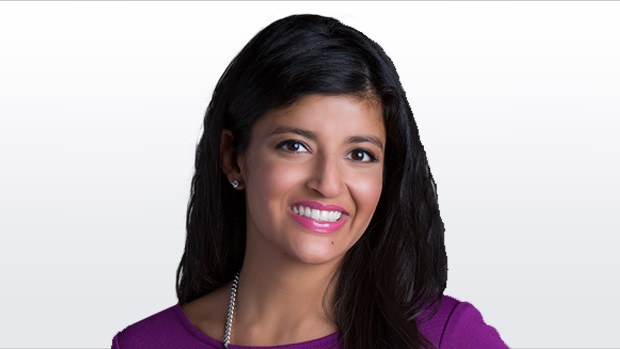 Here are five things you need to know this morning:
Taking a breather:
After a very strong rally in November, futures are pulling back modestly this morning. There is no real catalyst but worth noting the TSX and the S&P 500 are both sitting at a two-month high. The market is once again betting that the U.S. Federal Reserve is done raising interest rates. Though as Deutsche Bank's Jim Reid points out this morning, this is now the seventh time in the last two years the markets have gotten excited about a dovish pivot. Perhaps that helps to explain why the S&P 500 has gone exactly nowhere in the last two years. I count eight different U.S. Fed speeches today, including three from Cleveland Fed President Loretta Mester, who is hawkish, but not a voter until next year. We will see what sort of jawboning is in store for the markets.
Shop til ya drop:
Shares of Walmart and Macy's are headed in different directions this morning. Walmart is getting clipped in the pre-market after the CFO said they are more cautious on the consumer than they were 90 days ago. Walmart saw a "sharper fall-off" in sales during the last two weeks of October. While it raised its profit outlook slightly, it is still below expectations. Keep in mind, shares of Walmart hit an all-time high yesterday. On the flip side, shares of Macy's have been trading near a three-year low and are popping higher in the pre-market. Investors are relieved that profit beat expectations, even as sales continue to fall for a third straight quarter. Sound familiar? It was a similar setup that led to a sharp rally in Target yesterday. Clearly investors are wiling to pick up some beaten up names on better results while punishing high-fliers held to higher standards.
Reining it in:
Shares of Cisco are poised for their biggest drop in 18 months following quarterly results. While earnings and sales beat expectations, investors are fretting about the company's outlook. The world's largest maker of computer networking equipment forecasted sales and profit that was well below expectations. Cisco showed a material slowdown in orders for network gear. While investors may fret that this is a sign of a slowing economy and tech companies pulling back on spending, Cisco CEO Chuck Robbins is chalking this up to customers working through their inventory versus this being about a slowdown.

Cloud hanging over BABA:
Shares of Alibaba are poised to open at a 5.5 month low after the Chinese tech giant scrapped plans to fully spin off its cloud business. Baba has been caught up in the tensions between the U.S. and China. Specifically, Alibaba says the U.S. restrictions on export of cutting edge semiconductors makes it unlikely they would get approvals to move forward. A miss on sales growth is also fuel to the fire on shares today.
Charged up:
Parkland has announced financing from the Canada Infrastructure Bank to expand its network of electric vehicle chargers.
Parkland has secured up to $210 million to roll out EV charging at its 400 sites across the country. Clearly, the gas station operator is looking to stay relevant in a gas-less world, and for the Canada Infrastructure Bank, this marks the second major funding for charging stations.
Notable Guest:
We got a look at Sun Life Financial's third quarter earnings this week. While profit came in lower than expected, investors took comfort in strong sales in Asia. Today, Sun Life president and CEO Kevin Strain will join me on the desk at 10 a.m. ET for a wide-ranging conversation about the business, the economy, the path for interest rates and his outlook for various asset classes. Tune in!