The Daily Chase: India tensions ramp up; Markets react to rate decisions
5 things you need to know to start your trading day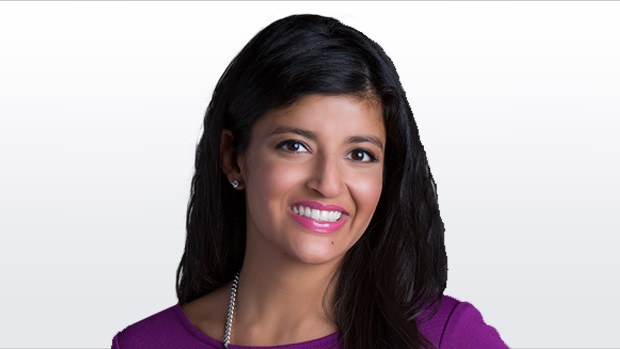 Here are five things you need to know this morning:
When doves cry: Markets are under pressure as the takeaway from yesterday's U.S. Federal Reserve rate decision was pretty clear. While they kept rates unchanged, they also kept in place another rate hike for 2023. The "dots" also implied less easing for next year. Only 50 basis points of cuts versus the previous 100 basis points. I won't get cute, it was a hawkish pause and markets are reacting in kind. Meanwhile in the U.K., the Bank of England surprised the markets by not holding on rates. This, of course, comes one day after a surprise cooling in inflation yesterday. However, the decision was a close one, with five members voting for the pause and four voting against. The U.K. markets are holding in relatively better but still down on the day.
Express shipping: FedEx shares are rallying after it raised the lower end of its profit forecast because of progress it has been making on cost cutting. Citi's Christian Weatherbee says that even the raised profit forecast could be viewed as "reasonably conservative." Ground shipping was strong, a sign they continue to eat UPS' lunch. Fedex and UPS have massively diverged so far in 2023. Shares of Fedex are up nearly 50 per cent while UPS has fallen nearly seven per cent.
Cisco goes Splunk: Cisco shares are falling after pulling the trigger on their largest deal ever. It is buying Splunk for US$157 per share, a 31.3 per cent premium and a $28 billion dollar deal. Their biggest deal before that was in 1999 for $6.3 billion. What has Splunk got to be worthy of the splurge? I'll give you three guesses, but you only need one. The magic two letters: AI. Splunk uses AI to power a bunch of cyber security offerings. Now, while the deal is a nice premium to yesterday's close, it is well off the peak for the shares in 2020 of more than $220 per share.
Love triangle: Shares of Broadcom are under pressure after reports say Google wants to move away from using their AI chips. Additionally, the report says Google also wants to replace Broadcom when it comes to networking chips with Marvell chips. Marvell is rallying on the back of that report. At issue here seems to be pricing with executives at Google reportedly looking to drop Broadcom by 2027.
India suspends visa applications: Tensions between India and Canada are being further fanned today as it appears that India has suspended operations at visa application centers in Canada. Any Canadian hoping to travel to India requires a visa and now they are unable to do that. Beyond this, we have also seen social media posts in India calling for the boycott of Canadian brands such as Tim Hortons and McCains. There is also a tit-for-tat in diplomatic reductions in each country. The big question is: Where are Canada's allies? It has been reported that the U.S. and the U.K. are hesitant to condemn India at a time when they are dealing with tensions with China. I found this Bloomberg headline on Nvidia a perfect encapsulation: "Nvidia is betting on India's AI market in a bid to hedge China."