The Daily Chase: Inflation hit 4% in August; Tensions with India
5 things you need to know to start your trading day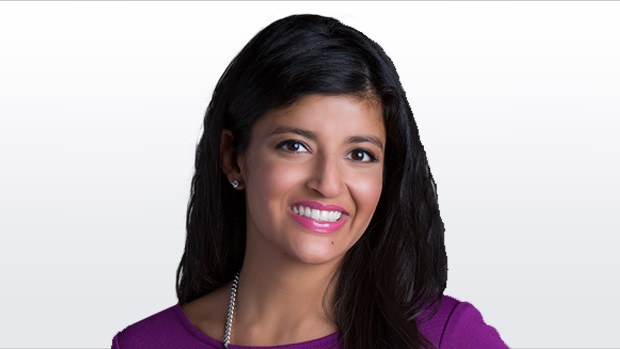 If I've said this once, I've said it a thousand times: Don't try to hoodwink the American eater. Or in this case, the American drinker. Starbucks is in hot water because a U.S. judge is going to allow most of a class action against the company to continue. At issue is whether Starbucks was offside by selling fruit drinks that didn't contain any actual fruit. After thinking on it, the judge decided it was reasonable for people to expect that a drink labelled as "mango" or "passionfruit" would have those ingredients in it. As I tell my kids and husband, short cuts take you the long way!
Here are five things you need to know this morning:
Coming in hot: Canadian inflation reaccelerated to four per cent on a headline basis, the highest level since April. This was driven mostly by gasoline prices, while food inflation cooled somewhat to 6.9 per cent in August versus 8.5 per cent in July. It is unclear whether the Bank of Canada will look past the uptick in inflation because it was driven by energy. However, the core inflation rate also picked up to 4.1 per cent. The cost of housing is also continuing to climb higher, in large part because of rising interest rates. Mortgage costs are up 30.9 per cent from last August and rent rose 6.5 per cent. The next rate decision isn't until Oct. 26 but this afternoon we will hear from Deputy Governor Sharon Kozicki in a speech about monetary policy in a post-COVID world. We will watch for any comments about today's inflation number.
Random number generator: Markets put in random moves yesterday. The U.S. was flat, but the TSX inexplicably fell even as oil continues to rally. Shopify fell more than five per cent on no particular news and less volume than the one year average. Today the folks at the U.S. Federal Reserve sit down for their two-day deliberation on interest rates. We will watch for how the discussion around oil prices factored into the Federal Reserve's view of inflation and where rates should be. This is becoming an increasingly dominant theme right now.
The (Insta)cart before the horse: Ahead of the U.S. Fed decision we will be getting yet another test of risk sentiment. Instacart is set to debut today at a price of US$30 per share, the high end of expectations. This would value the grocery delivery company at $9.9 billion, well off the $39 billion valuation it sported during the pandemic. It will be a test of appetite for a pandemic darling looking to continue to grow, and a test of broad investor sentiment. While ARM has come off since its well-received IPO, the stock is still trading above its offer price. IPOs generally have done well with, the Renaissance IPO ETF up more than 30 per cent so far this year.
13th hour: Unifor is extending their strike deadline by 24 hours after receiving a last-minute offer from automaker Ford. The union said it received a substantive offer from the automaker minutes before the deadline and that bargaining continued throughout the night. We will watch to see if a strike can be avoided altogether against tonight's midnight deadline.
Risky business: Prime Minister Justin Trudeau said authorities were actively pursuing credible allegations linking Indian government agents to the murder of a Sikh separatist leader in B.C. While the two countries take turns expelling diplomats and relations start to implode, we will watch for companies that could be brought into the fray. Bloomberg put together a list of companies with revenues form India that include Teck resources, Brookfield and Hammond Power. Others with exposure to India include First Quantum, Magna, Canadian Solar and Bombardier. We will watch fertilizers as well, Canpotex, made up of Nutrien and Mosaic, counts India as one of its largest export markets.